Carpet cleaning company in Nottingham cleaning carpets upholstery and floors for over 25 years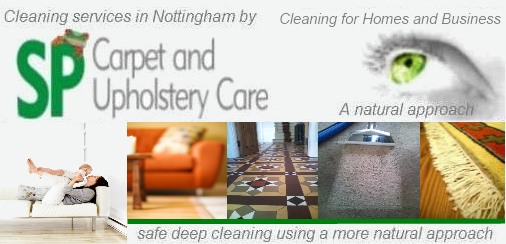 The expert cleaning service for homes and business
Carpet cleaning in Nottingham by Professionals
Here are some of the professional services we provide for both homes and business, all our cleaning services are carried out by experienced technicians who are trained
to recognize different fabrics and fibers, have knowledge in cleaning chemistry, are trained in all cleaning and repair techniques and will provide the best quality service
at all times. With over 25 years experience in the cleaning industry and 19 years serving Nottinghamshire we know how to get the very best in cleaning for your carpets, flooring and soft furniture,
 
See what our customers think of our services Click Here
Truly the best cleaning services in the Nottingham area: call 0115 9718323
mobile 0773 232 5155
Free quotations and advice
100% satisfaction guaranteed cleaning services.
greener safer cleaning that out performs chemical based cleaning

Our professional services include:
Fast dry deep cleaning for carpets
We use the fast dry deep cleaning system for most of our cleaning because it cleans deep to the base of the fibres; this flushes out and removes deeply embedded soiling, dust particles, grit, and allergen inducing particles. Our methods of cleaning are recommended by the world's largest manufacturers of carpets and are recognised by cleaning experts as the best and most thorough cleaning system for carpets and upholstery available. Our cleaning service is satisfaction guaranteed for your peace of mind.
Domestic and commercial services
www.nottinghamcarpetcare.co.uk Carpet cleaning for all Nottinghamshire areas
Why we use the Fast Dry Deep Cleaning system for over 90% of our cleaning
· Removes more dirt and soiling than other systems (guaranteed)
· Faster drying deep cleaning
· Cleans deeper than chemical based dry cleaning, removing more stains and embedded dirt
· Greener cleaning, Healthier for you and your home (eco-friendly)
· Recommended cleaning method favored by the leading manufacturers and cleaning experts
We also provide a Low moisture cleaning service, most carpets dry in 1 hour.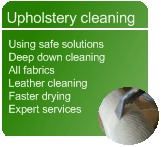 Upholstery cleaning and repairs
For most of our upholstery cleaning we now use fast dry deep cleaning system,
This method of cleaning cleans deeper than other systems, removes more dirt and stains,
Leaves fabrics dryer and fresher.
Our eco-friendly cleaning is safe for you your home and your family.
Because we use microsplitting cleaning products no harsh chemical residues are left on the fabrics.
We also clean water sensitive fine fabrics and leather upholstery to the highest professional standards.
Leather upholstery repair services in Nottingham,
We can professionally repair scratches, tears, scuffs, wear areas, burns, cuts, colour fading, we repair split seams, we also re-colour, all leather types including aniline, semi aniline, pigmented, bicast repaired and cleaned, Professional cleaning for leather upholstery using approved leather products (see upholstery page),
Leather car upholstery repairs, leather home furnishing repairs.
Upholstery cleaning in Nottinghamshire, upholstery repairs in Nottingham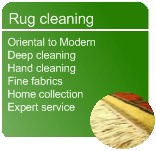 Professional cleaning of Rugs for all Nottingham areas,
All Rug types cleaned including: oriental, Chinese, Indian, Afghan, Turkish, Wilton, Modern and traditional.
Wool, Silk, Cotton, Jute, Polypropylene,
We can collect your rug for off-site cleaning
or clean in your home,
Rug cleaning Nottinghamshire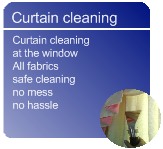 Curtain and blind cleaning
We can clean your curtains or blinds as they hang at the window, no need to take down and re hang with our cleaning systems.
Removes dust particles odours and embedded carbon deposits leaving your curtains clean bright and smelling fresh once again.
Safe cleaning using natural plant extracts, Domestic and commercial service.
Curtain and blind cleaning Nottingham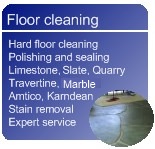 Hard Floor cleaning www.stoneandtilecleaning.co.uk
We clean Hard flooring to the highest professional standards, we can clean off years of soiling, protect floors with the best quality sealing products to stop dirt impregnation, polish your floors to a high gloss finish or luscious satin finish, we can remove years of dirt and grime restoring floors to how they should be, we clean, protect and polish all hard floor types including amtico floors, karndean floors, marley floors, thermoplastic floors, tarrazzo floors, slate floors, travertine floors, marble floors, most natural stone floors and more.
We are specialist in hard to remove stains and soiling, often removing staining other companies can't.
We have specialist products to treat and remove most types of staining on all carpet and upholstery fibre and fabric types, we also repair carpets and leather furniture so those impossible stains still may be repairable.
pollen and lily staining, paint stains, oil stains, tar stains, glue stains, tea stains, coffee stains, food colourings, blood stains, soot staining, urine stains and more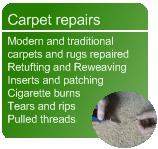 Carpet repairs Nottingham
Professional repairs of carpets and rugs,
We can retuft or reweave, we can repair with inserts,
Hand sewing and repair using traditional methods,
we repair burns, tears, rips, cuts, pulls, stains, wear areas.
Modern and traditional carpets and rugs repaired.
Carpet repairs for all Nottinghamshire, Derbyshire and surrounding areas


 
Also see our carpet and rug repair service
for free advice and enquiries for all your cleaning and repair needs call us today
The professional cleaning company in Nottingham everyone likes to recommend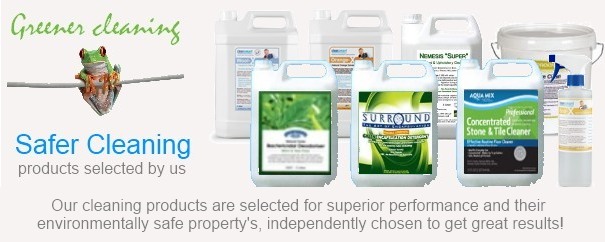 www.nottinghamcarpetcare.co.uk Eco-friendly carpet cleaning in Nottingham
www.derbyshirecarpetcare.co.uk Eco-friendly carpet cleaning in Derby