Stone floor cleaning Nottingham, Commercial Hard Floor cleaning, Stone floor cleaning Derbyshire, Stone floor cleaning Leicestershire, Stone floor cleaning Yorkshire, Commercial and Domestic floor, Marble floor polishing, Lincolnshire stone floor cleaning,cleaning

services for the Midlands. Midlands stone floor cleaners.Victorian floor cleaners, Tile cleaning, Slate floor cleaning, Stone and tile cleaning, limestone floor cleaning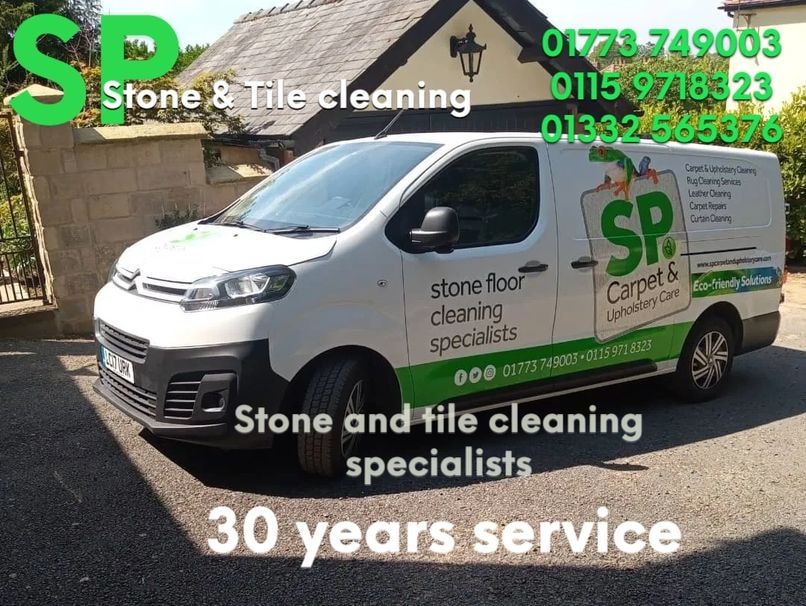 Stone floor cleaning services for Nottingham Derbyshire and surrounding.
We provide professional stone and tiled floor cleaning services for both homes and business, With years of experience in the professional cleaning industry we can get the right results even on the heaviest of soiling, giving your stone or tiled floors that new look once again.
Our stone and tiled floor cleaning services are available in Nottinghamshire Derbyshire Leicestershire Warwickshire Lincolnshire Yorkshire areas.

We have over 30 years experience in cleaning of all flooring types and have experience in many different cleaning processes, because we are an independent family business we are able to source the very best products, giving better safer results.
 
When you use our professional services you can be reassured we will give you the best possible service from start to finish, we will even advise you on the most suitable maintenance program to keep your floors looking good for as long as possible,
From deep cleaning of 200 years old flagstones to diamond polishing of marble floors we will be glad to help give your floors that new look and feel once again.
 
Visit our New Website click the link to view all our professional services http://spcarpetandupholsterycare.com/stone-and-tile-floors

Derbyshire Nottinghamshire, Leicestershire, Staffordshire, Lincolnshire, Warwickshire and Yorkshire areas

Contact us on
Email: forabetterclean@aol.com
All areas 01773 749003
Nottingham 0115 9718323
Derby 01332 565376
Travertine floor cleaning and polishing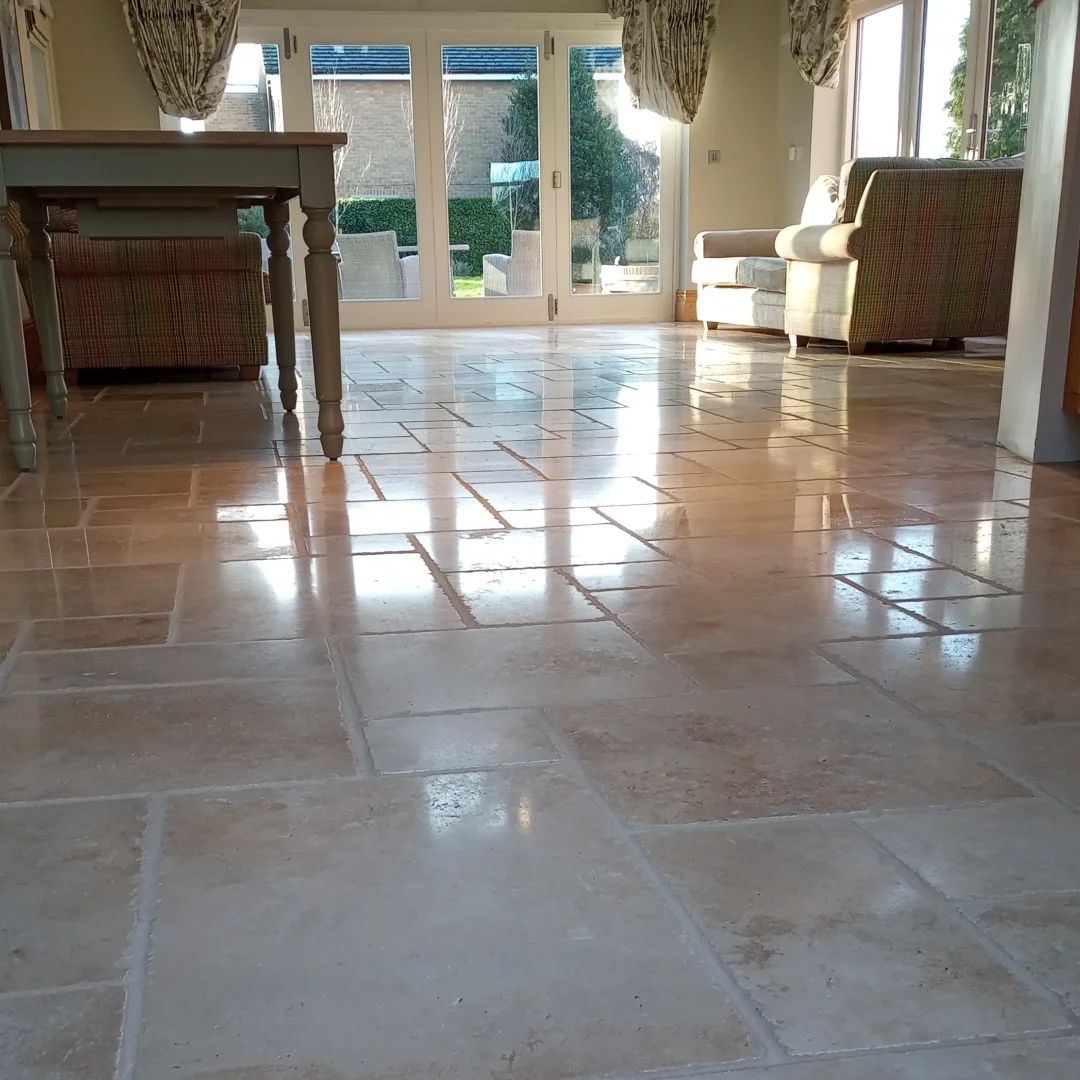 Below left: we are polishing this limestone floor.
Below right: Here we have removed grout residue following poor instalation (not by us!) making it ready for sealing.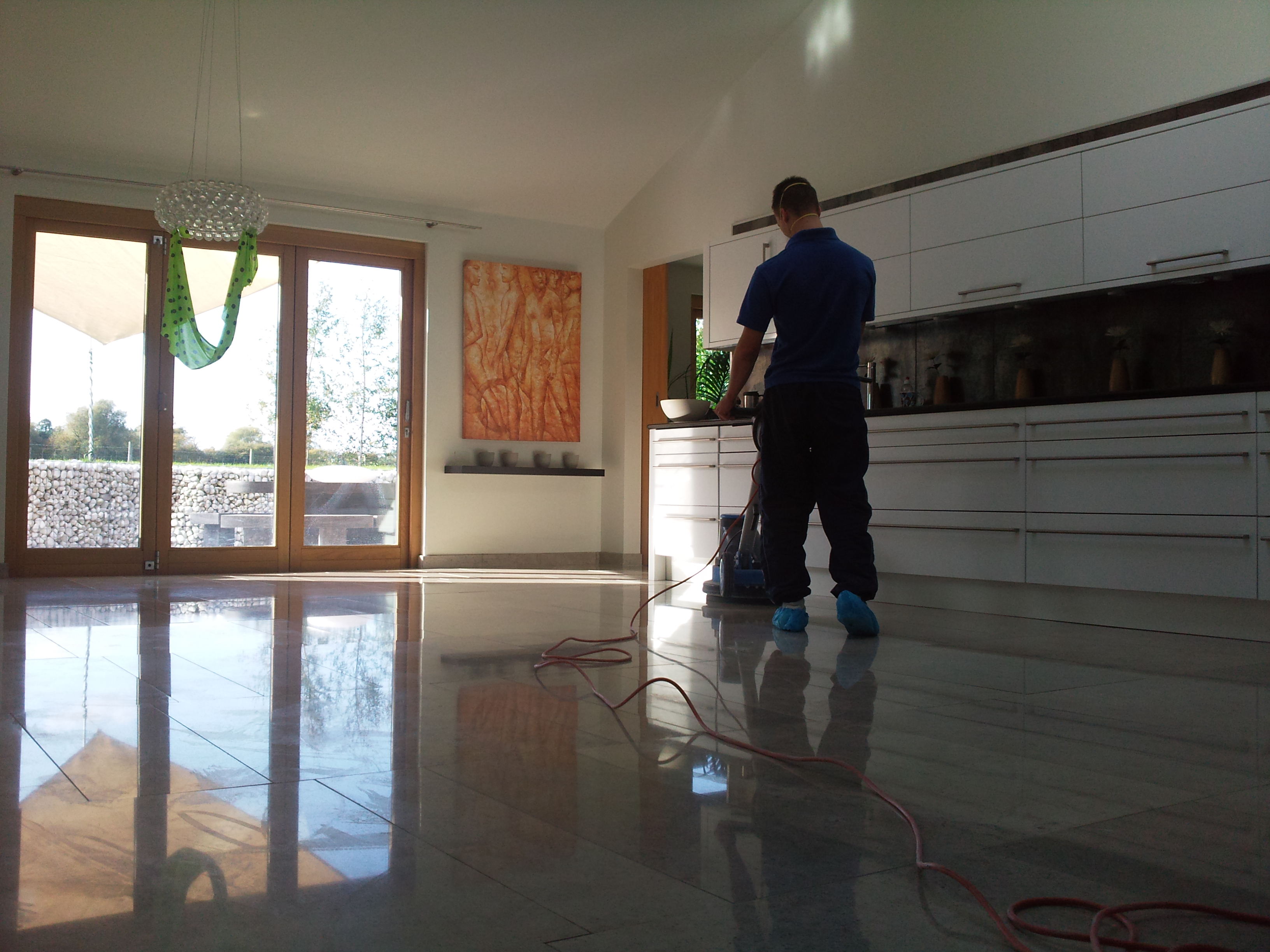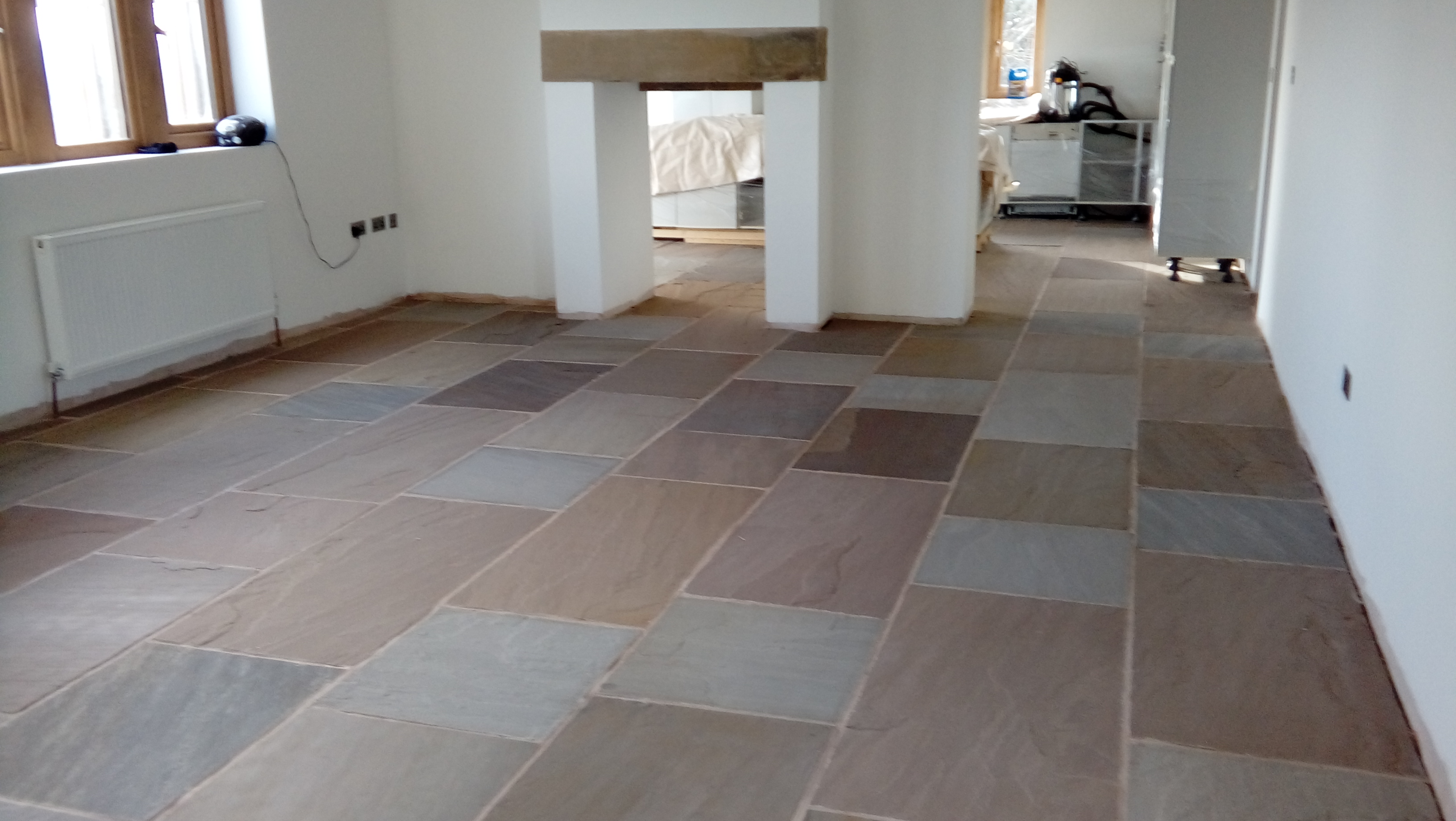 Below is an example of one of the travertine floors we have deep cleaned, see how bothe the tile and the grout is so much brighter, the floor was cleaned using our eco friendly cleaning system.

Below left:
is a quarry tile floor we restored in Derbyshire and is drying out ready for a second application of our colour enhancing seal.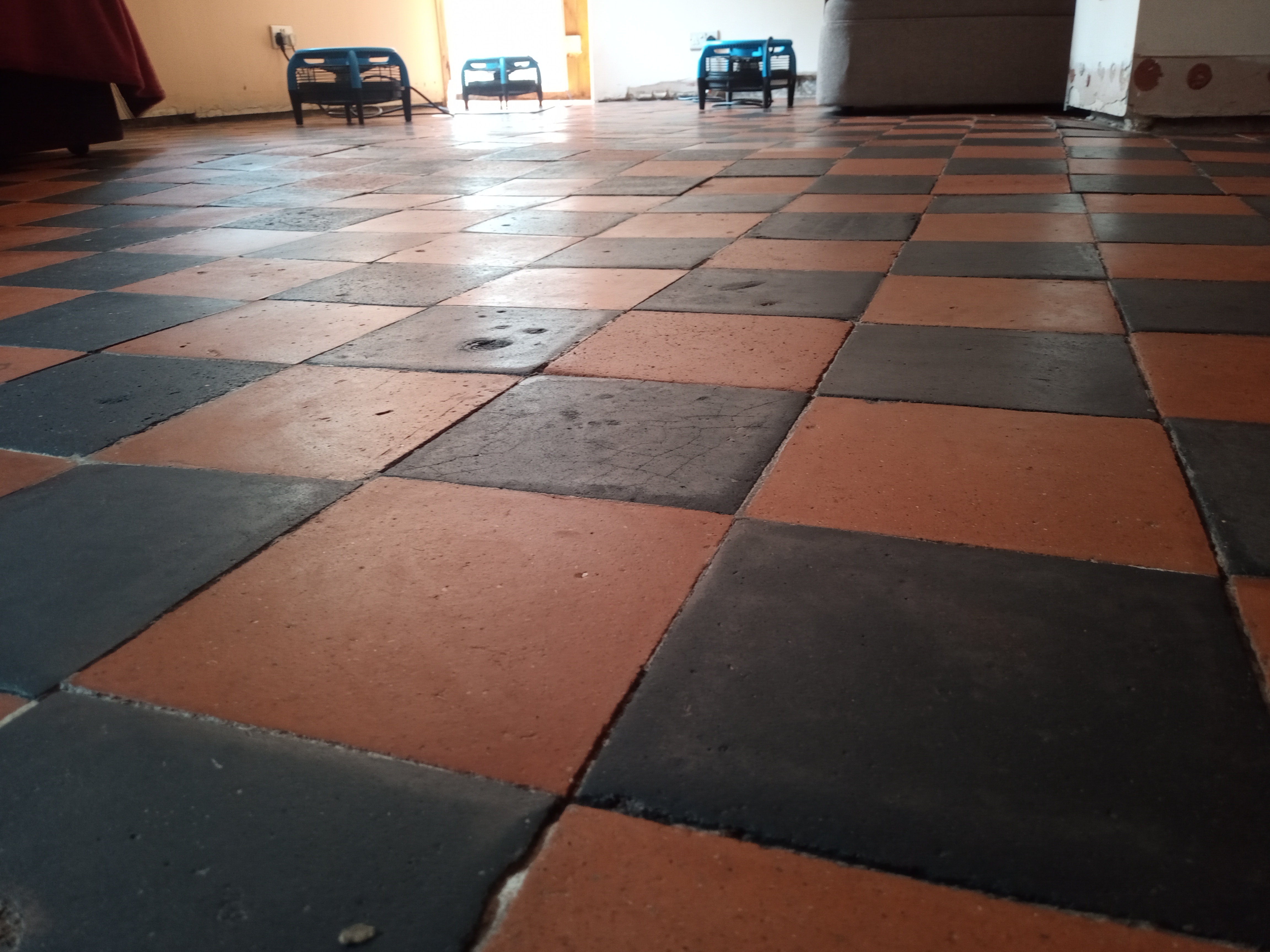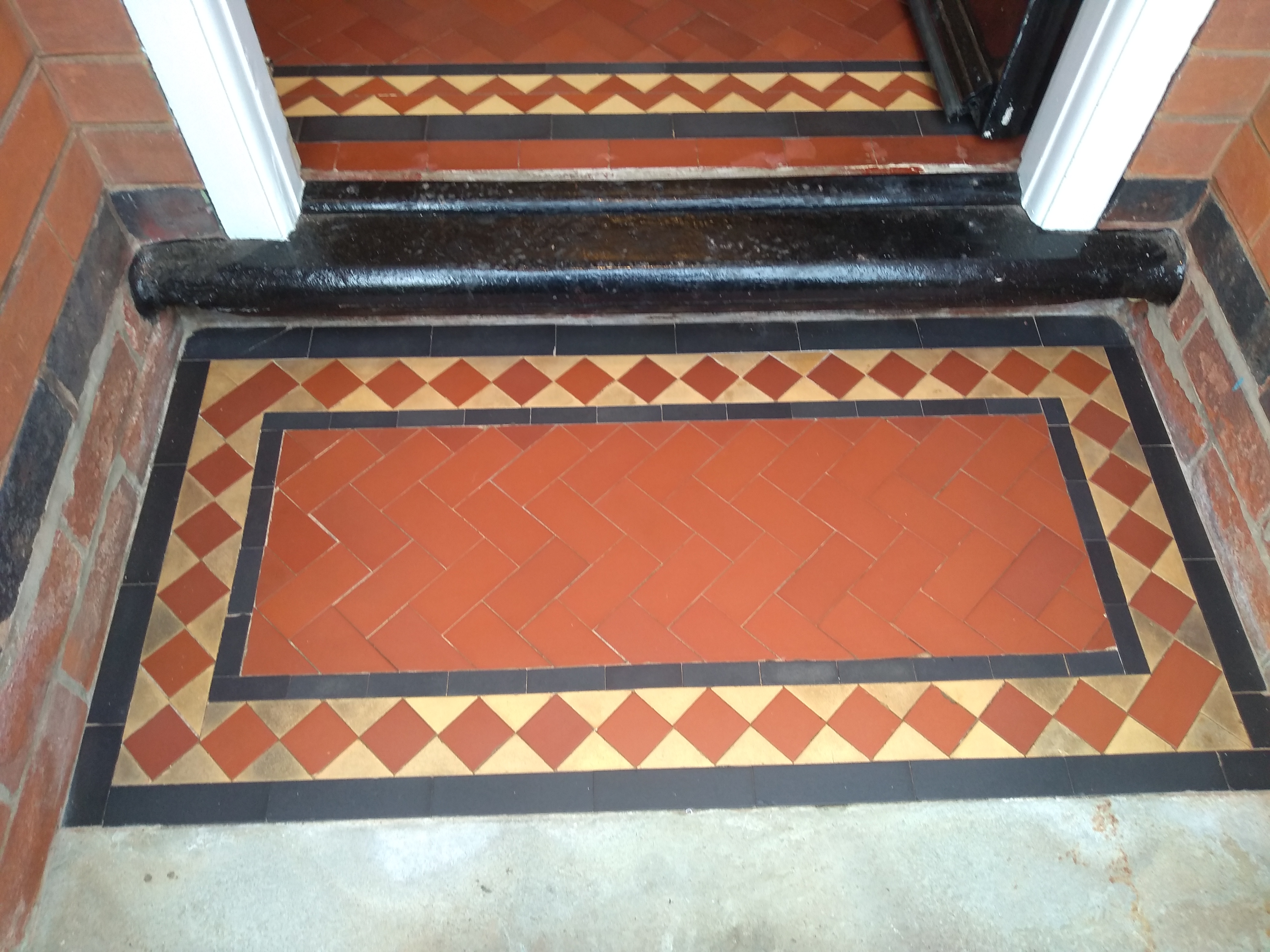 Above Right: Minton floor restoration

Below: Victorian floor cleaning and restoration in Derby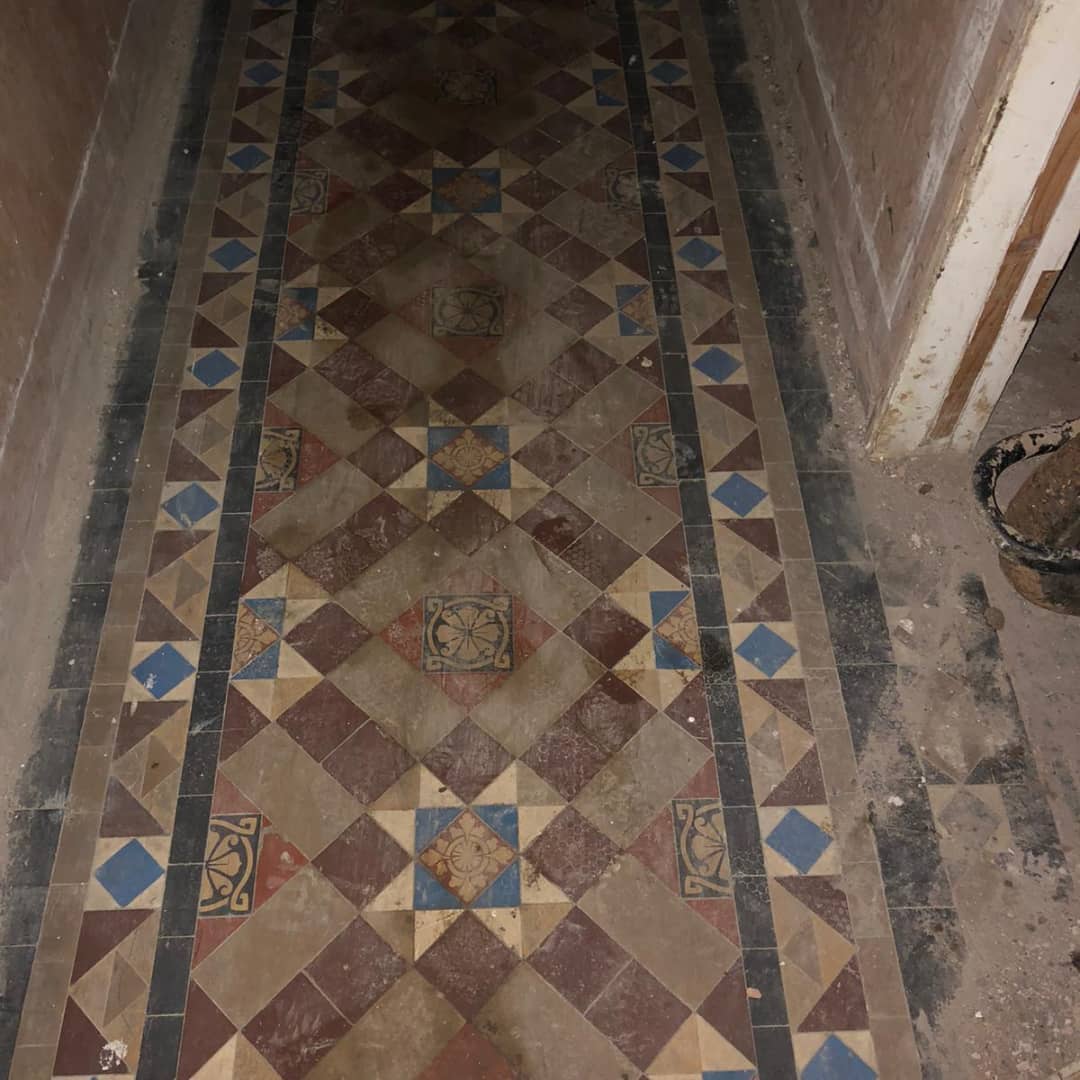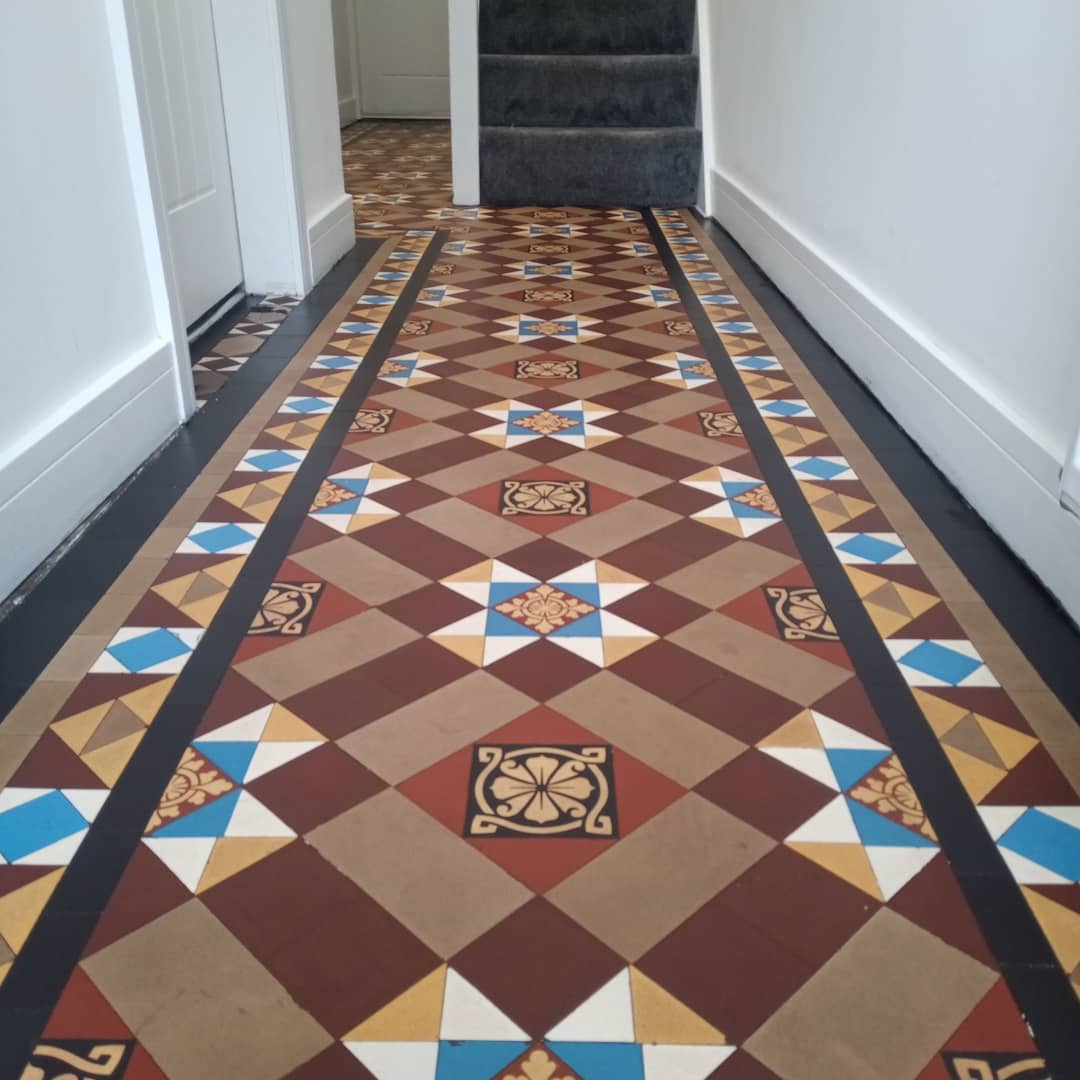 Below left: deep cleaning an Altro non slip floor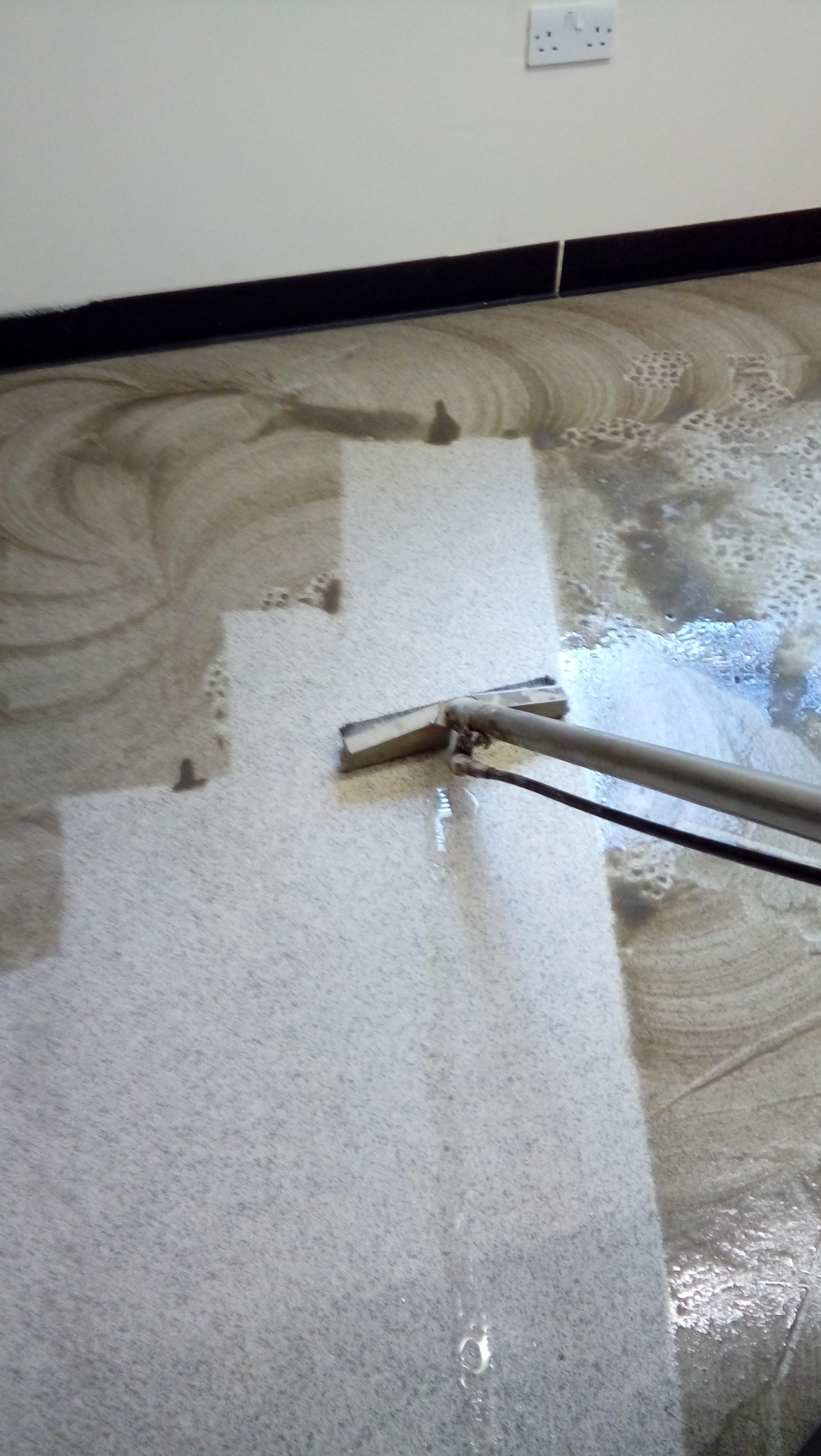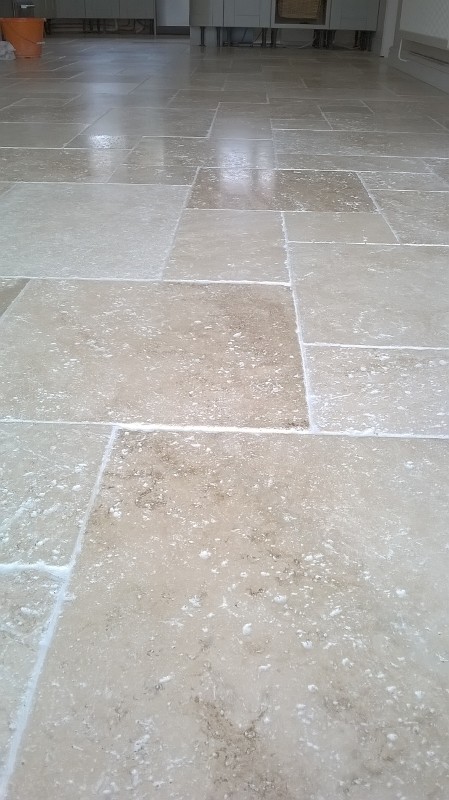 Above right: Liimestone floor deep cleaned and sealed with a waterbased no look seal.
Our services include:
Stone floor cleaning
Rotary Deep cleaning
Tile and grout deep cleaning
Stone floor sealing and finishing
Cleaning for marble floors
Cleaning for limestone floors
Travertine floor cleaning
Sandstone floor cleaning
Terracotta floor cleaning
Terrazzo floor cleaning
Limestone floor cleaning
Slate floor cleaning
Ceramic floor cleaning
Grout cleaning and sealing
Grout re-colouring
Altro floor cleaning
Amtico floor cleaning and dressing.
Karndean floor cleaning and dressing.
Victorian Geometric floor cleaning
Minton floor cleaning
Encaustic floor tile cleaning
 
Nottingham Derbyshire Leicestershire Lincolnshire Yorkshire Warwickshire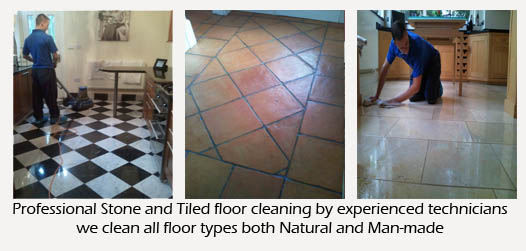 V

ictorian and Edwardian floor cleaning specialists, below we cleaned and sealed this Black and white Minton floor in Nottinghamshire.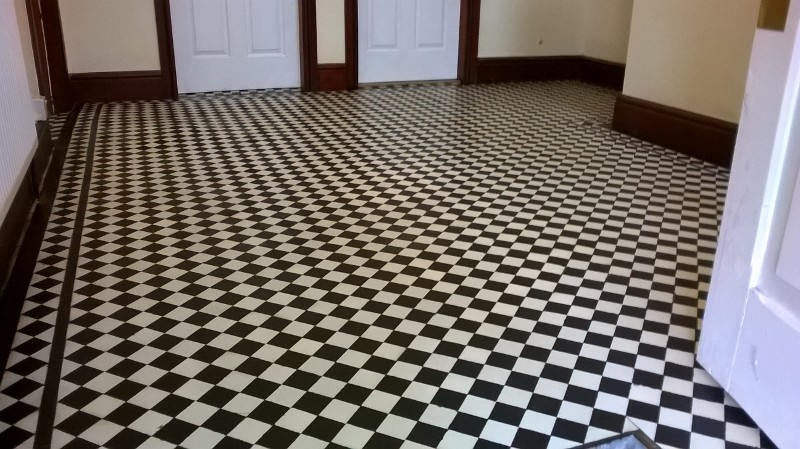 Deep cleaning and restoration of a Minton floor in Central Nottingham for Nottingham Trent University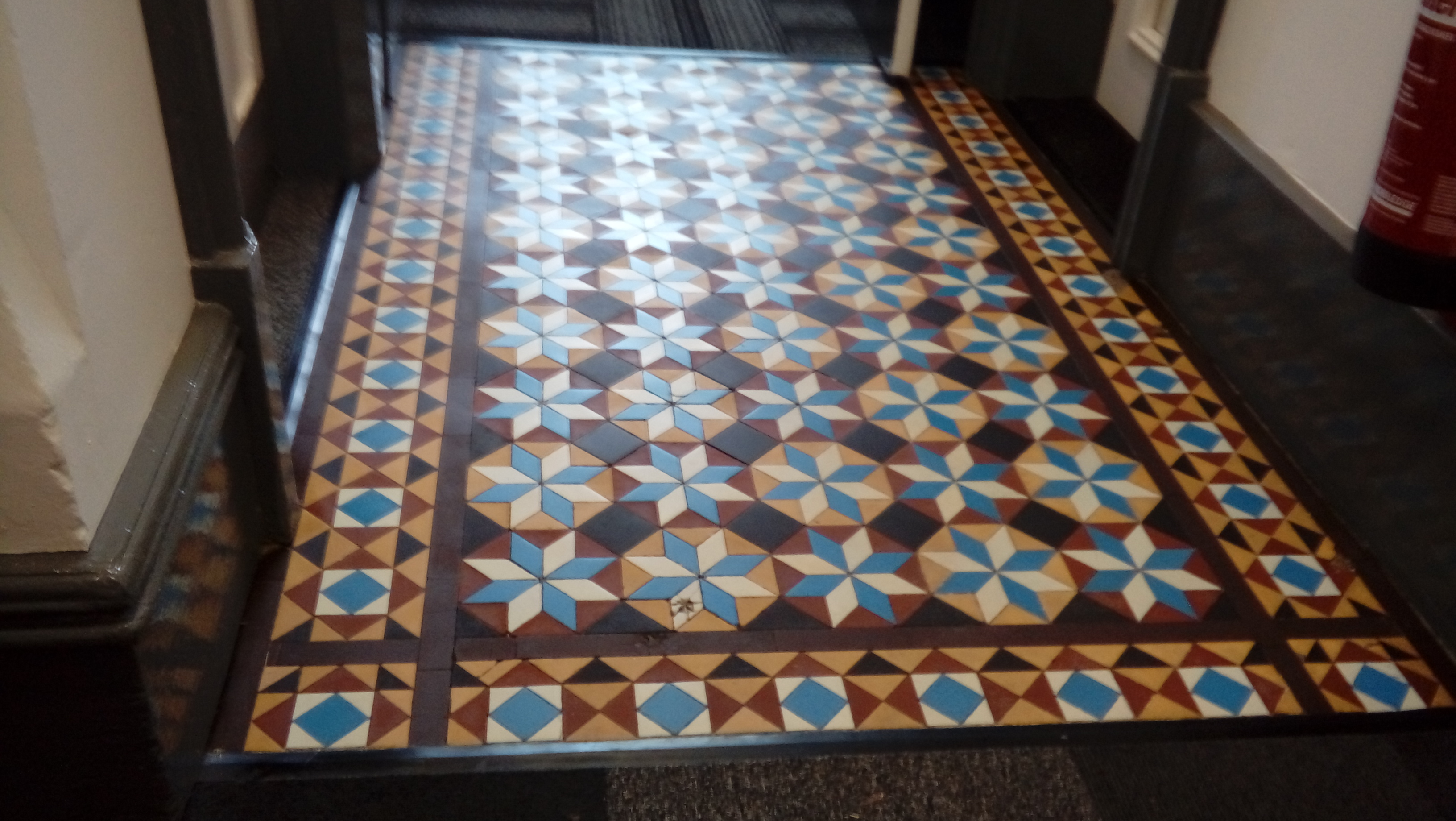 We clean and all floor types but particually love restoring Victorian floors to their former glory.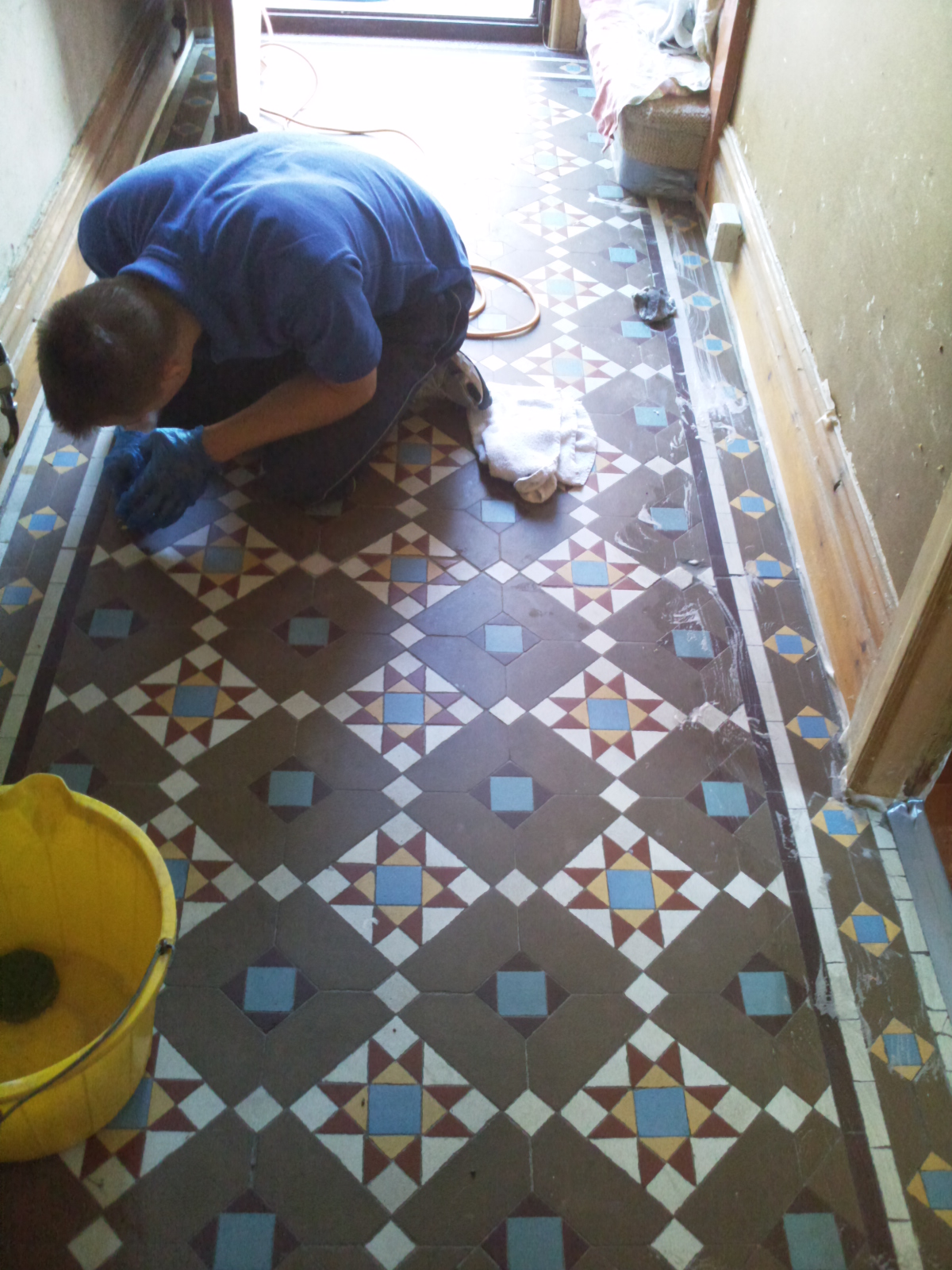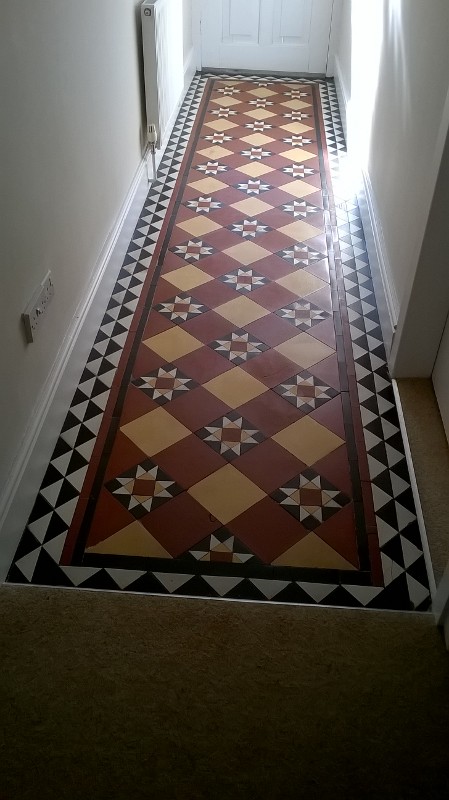 Above left: Carl is restoring this lovely Geometric Minton floor

Below: Travertin floor deep cleaning and renovation in Nottinghamshire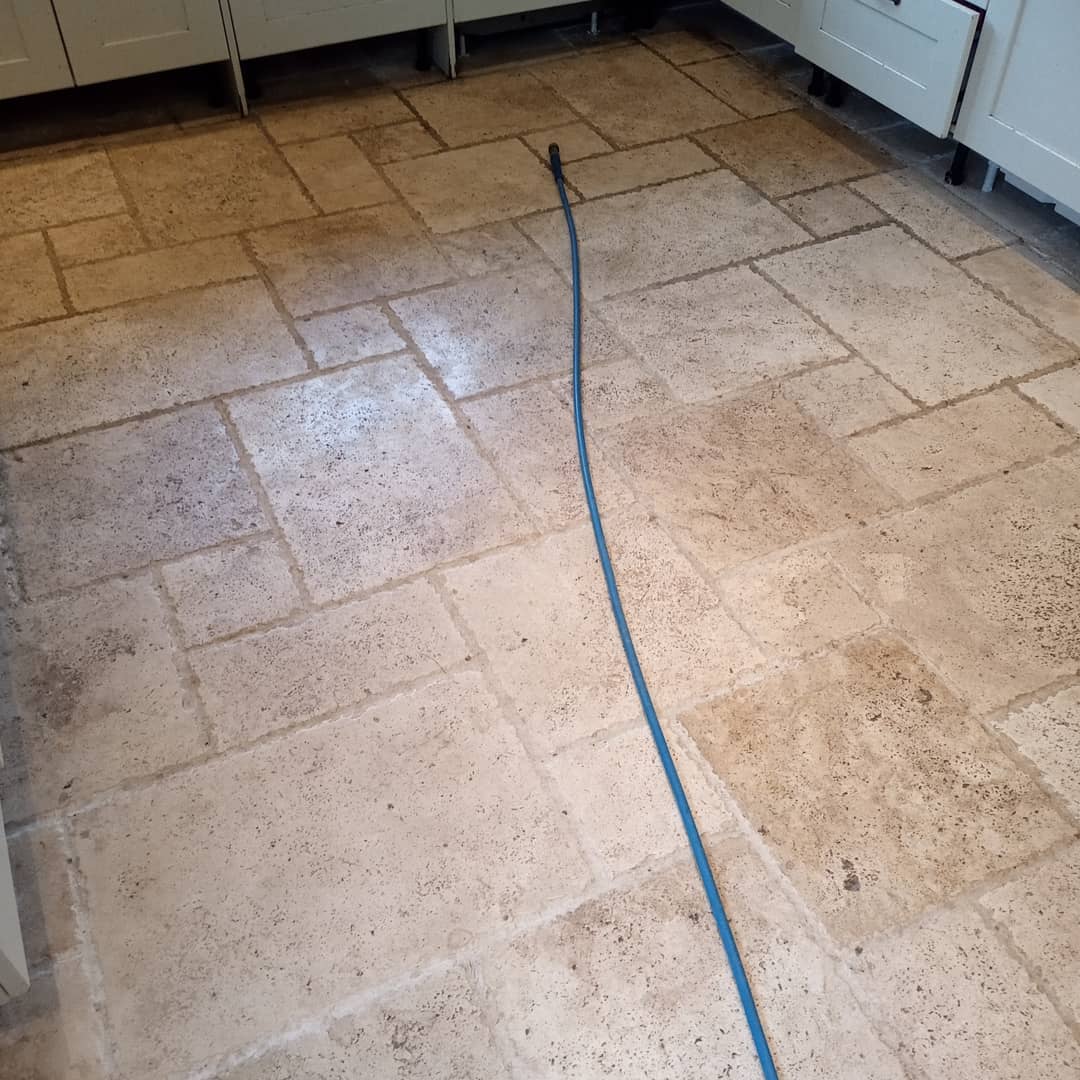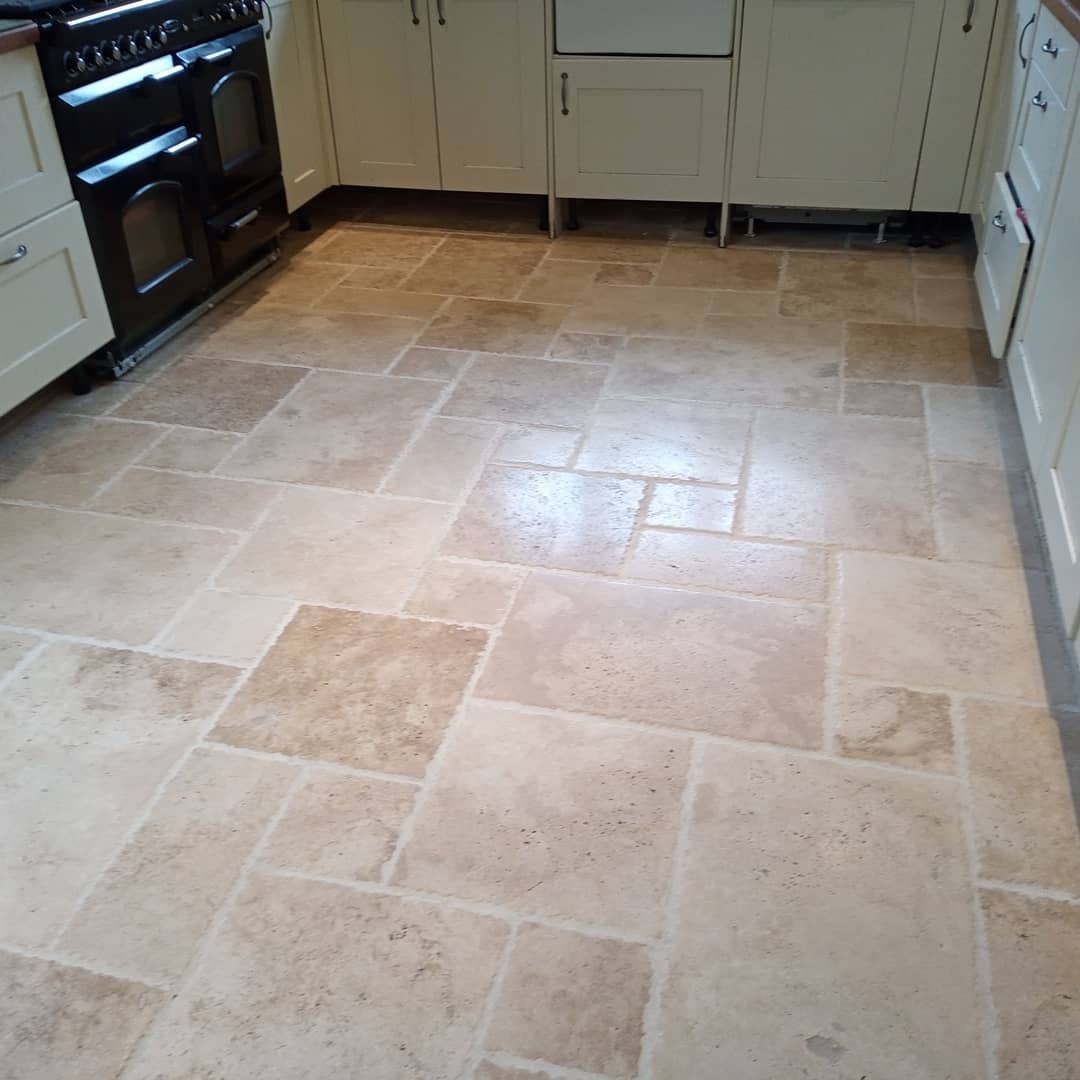 Travertine floor cleaning, our deep cleaning is safe and very effective on all stone floors including Tumbled travertine floors which can be difficult to clean.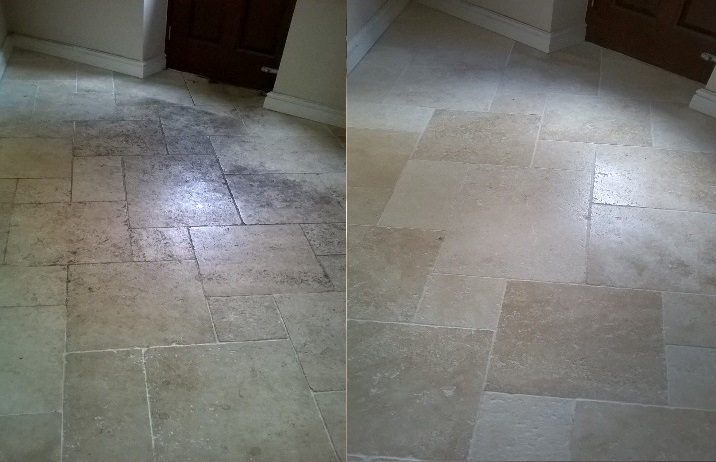 Travertine floor cleaning in Leicestershire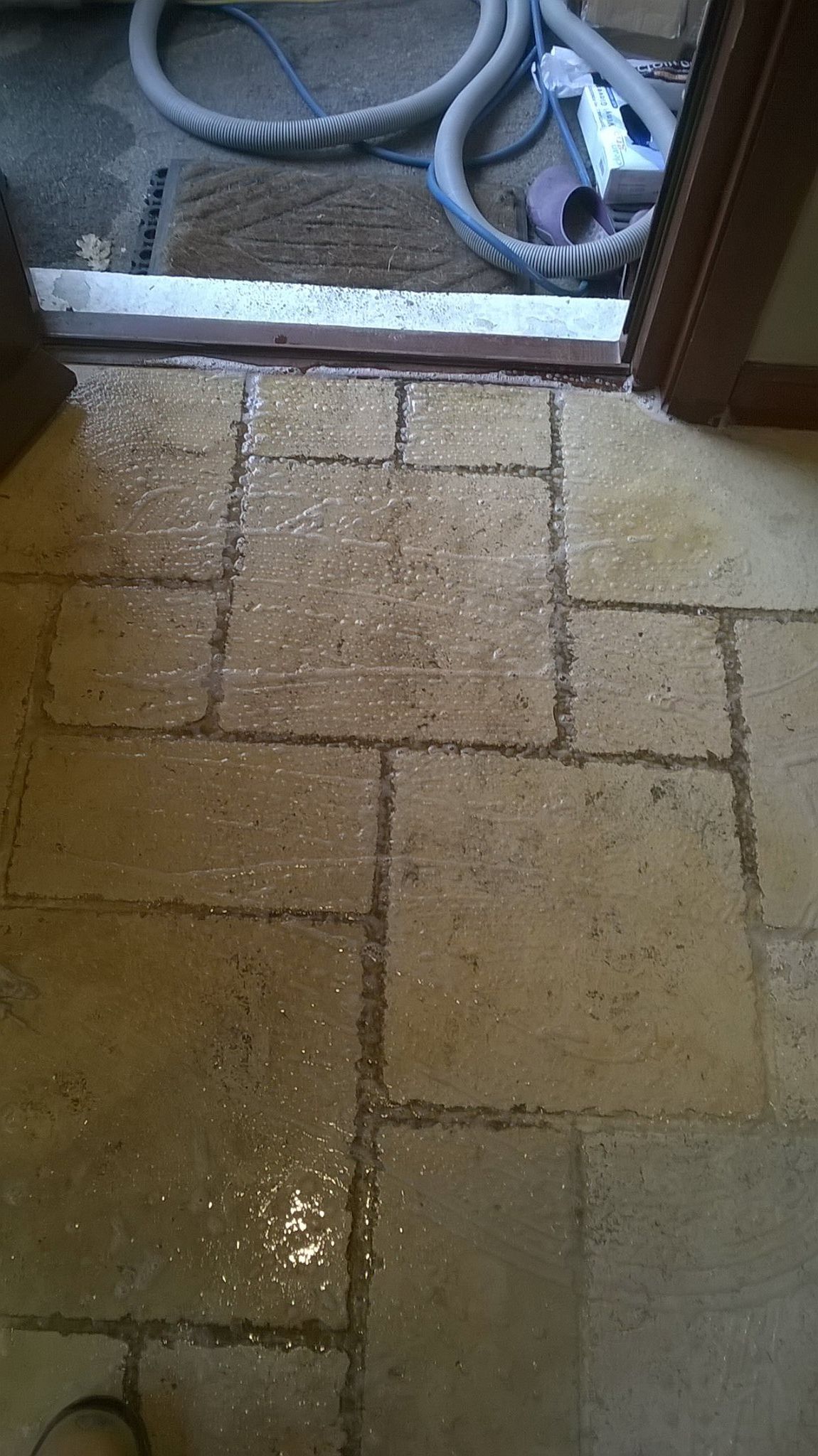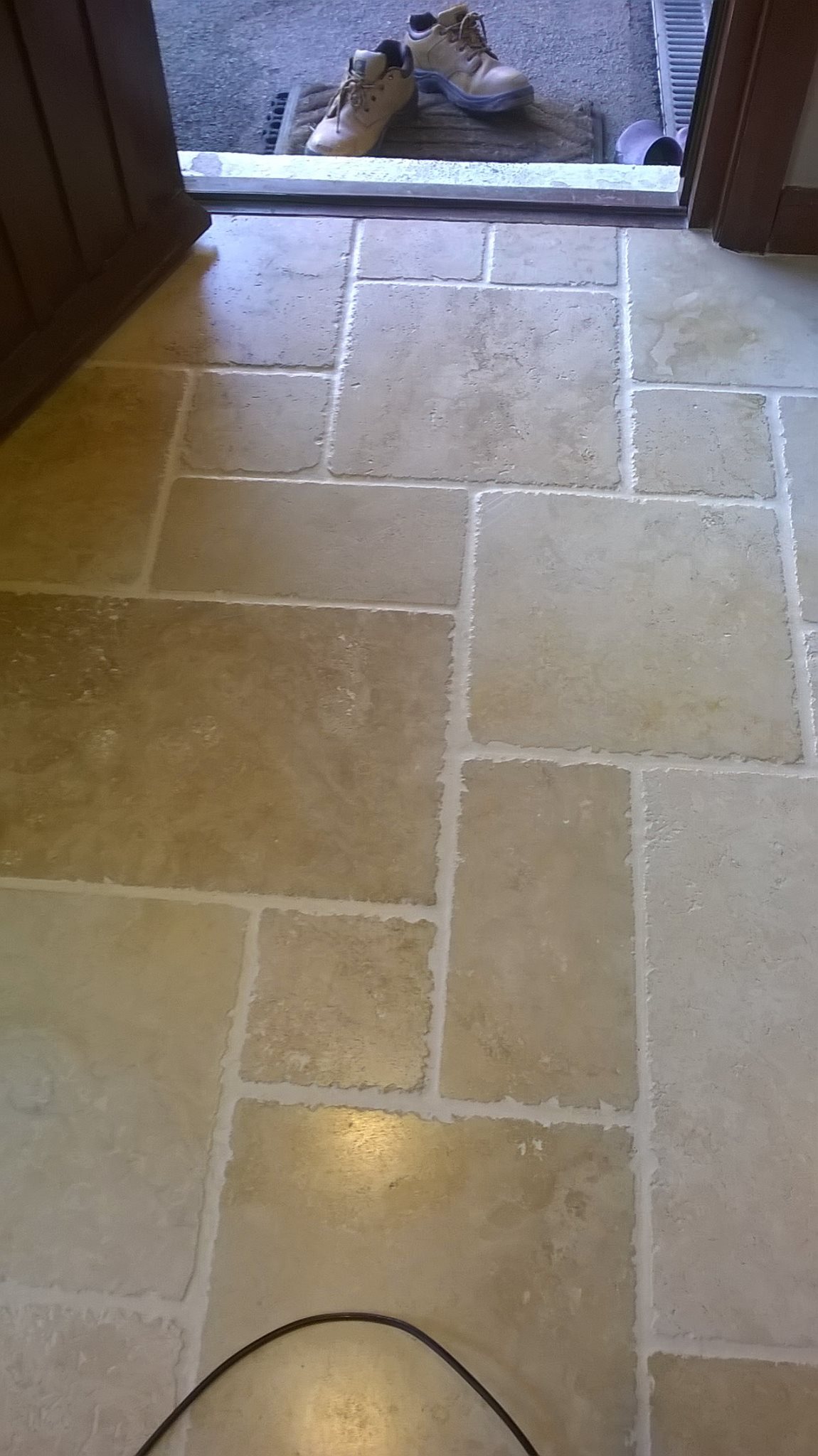 Below is an example of a yorkstone flagstone floor we deep cleaned in Bakewell Derbyshire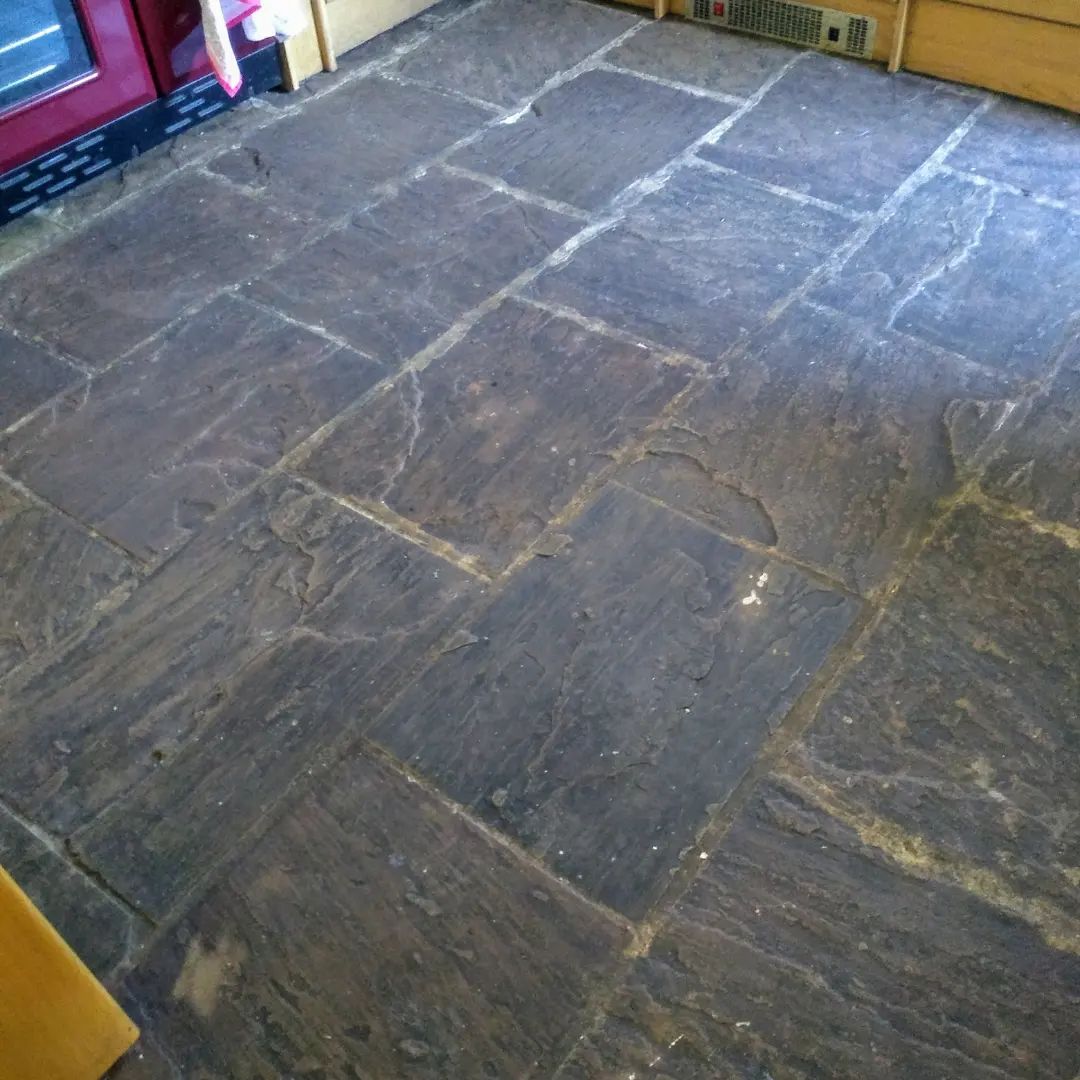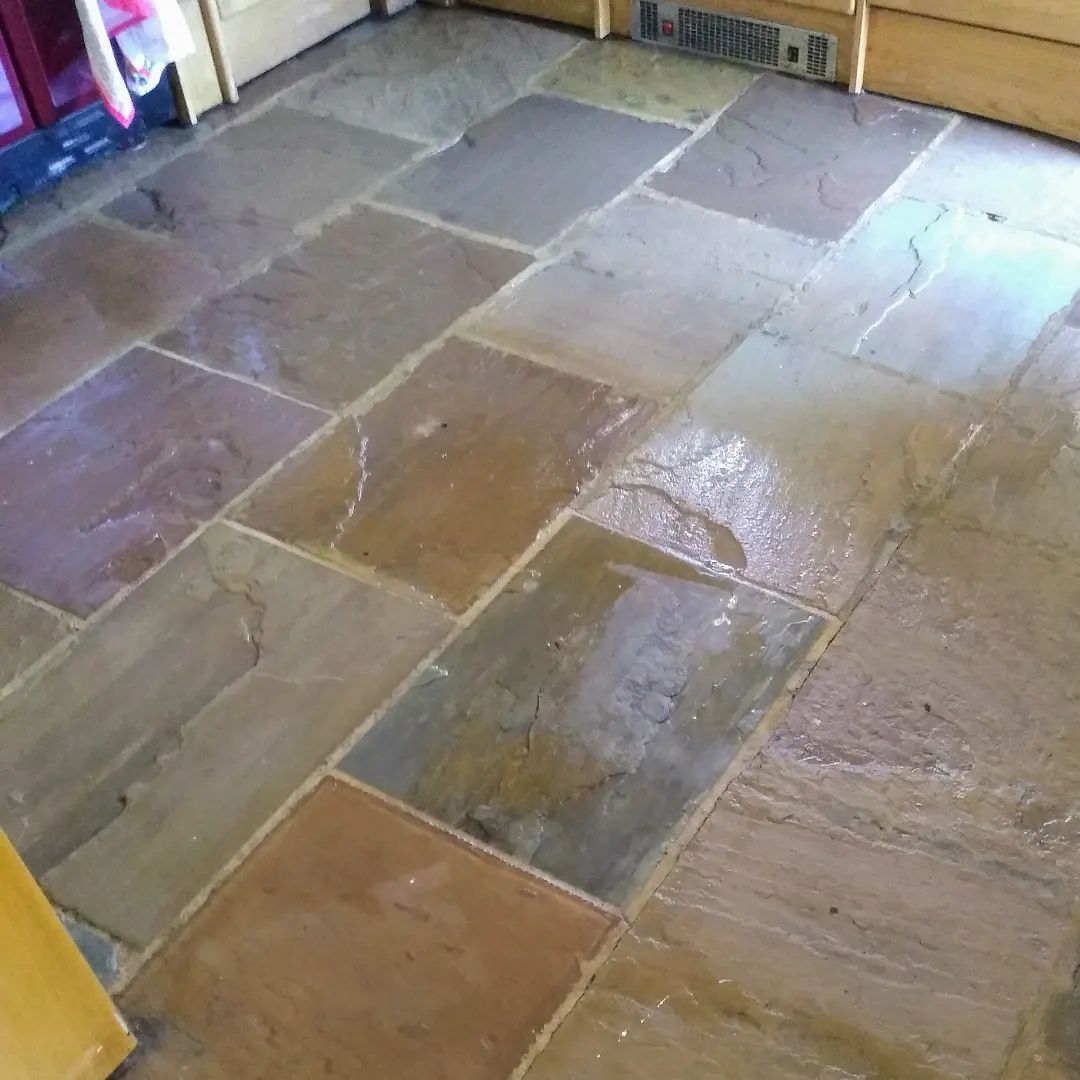 Below: Quarry tile floor restoration in Derbyshire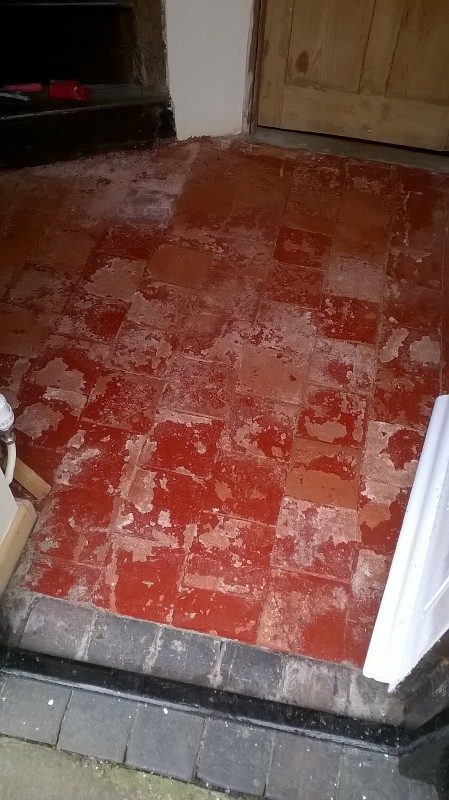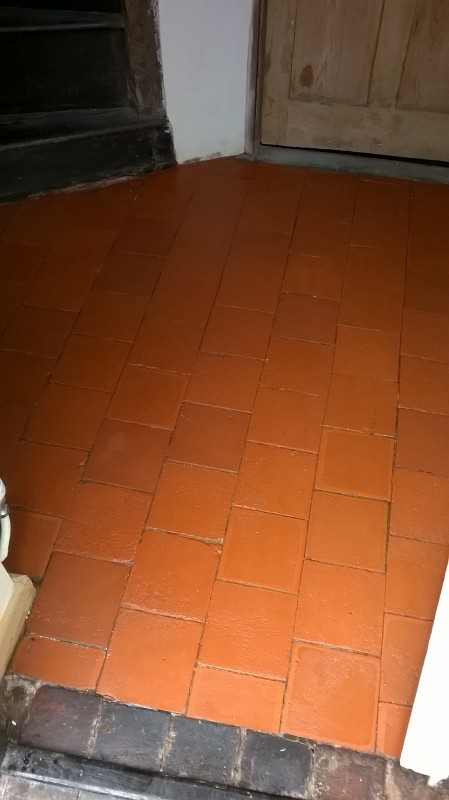 Terrazzo floor grinding and polishing in Nottingham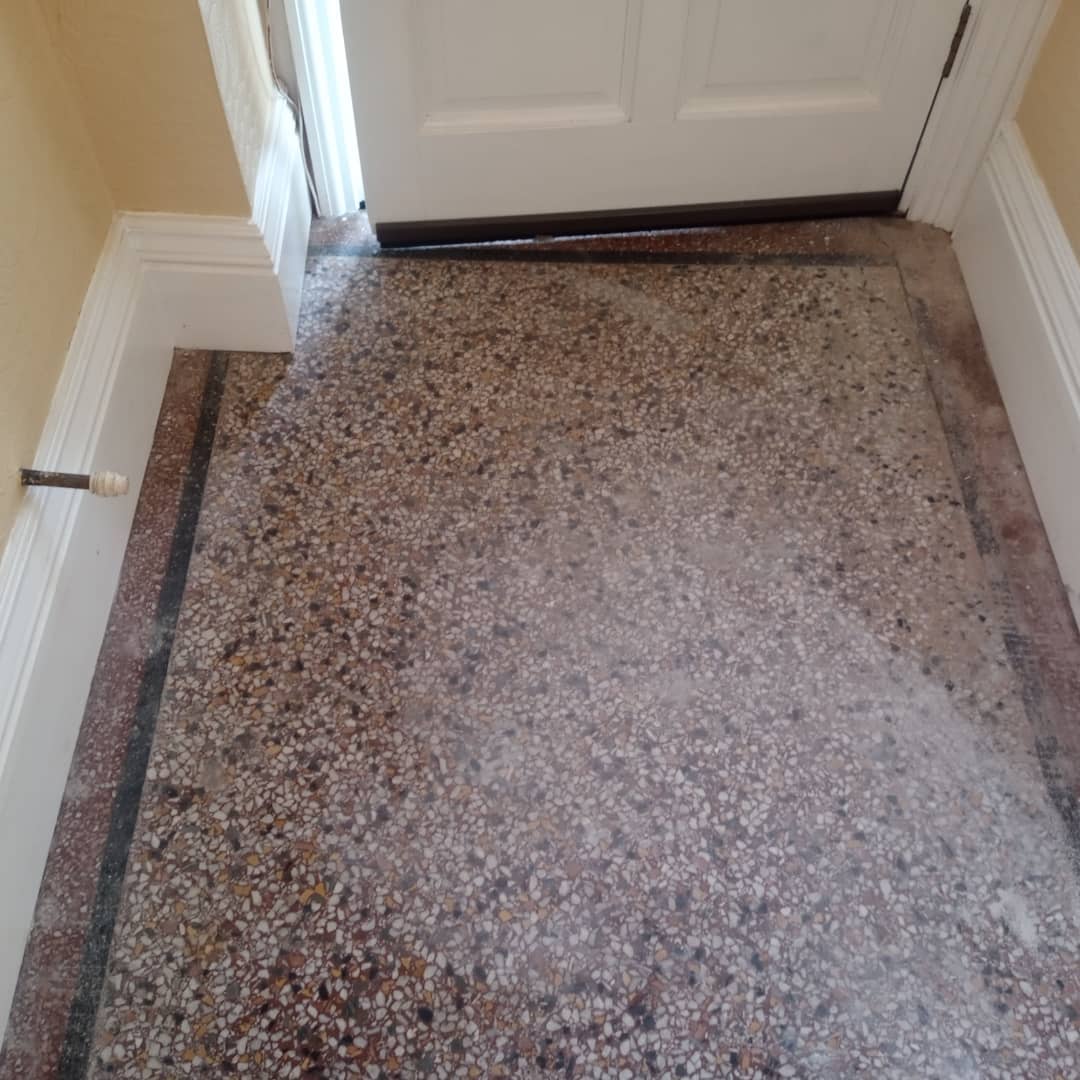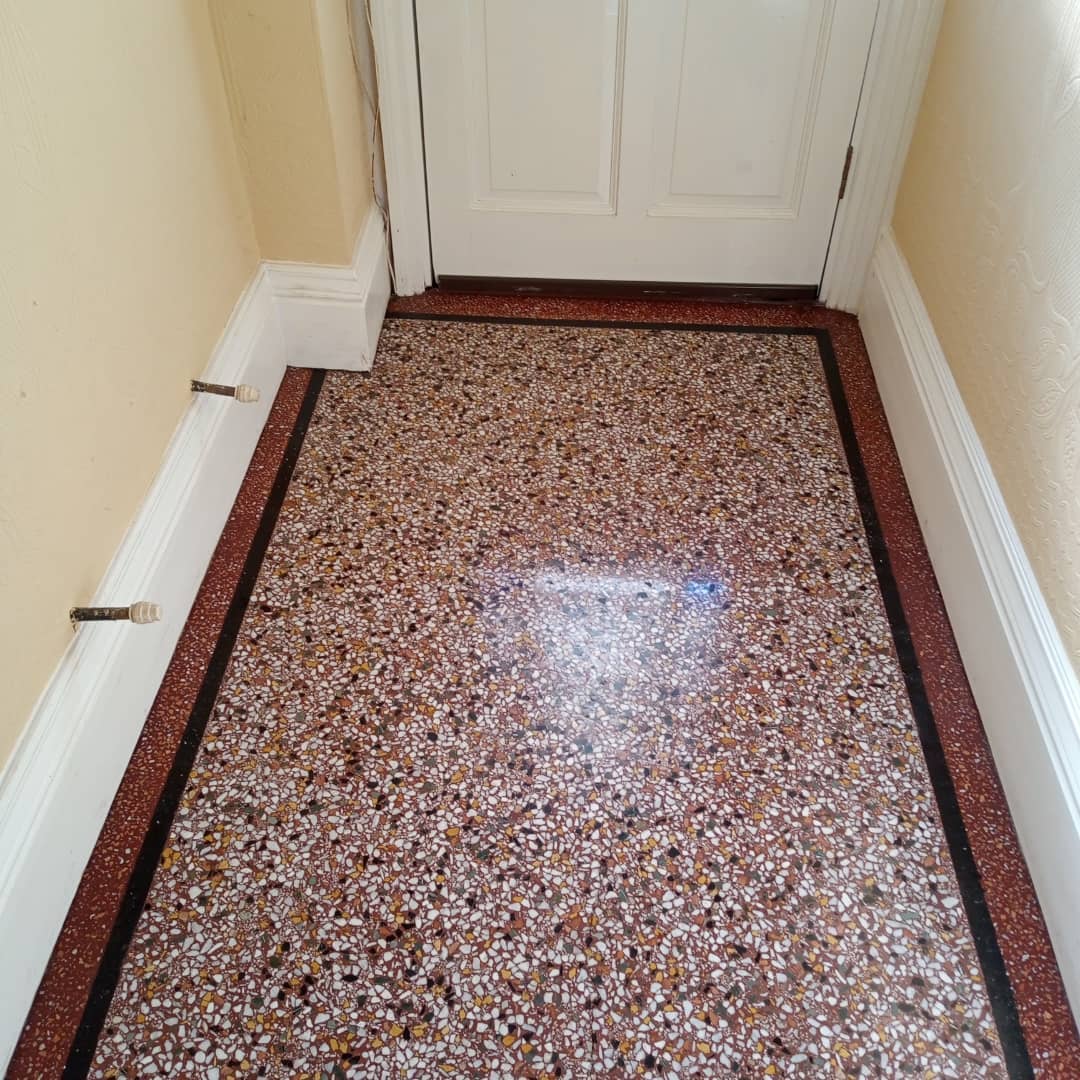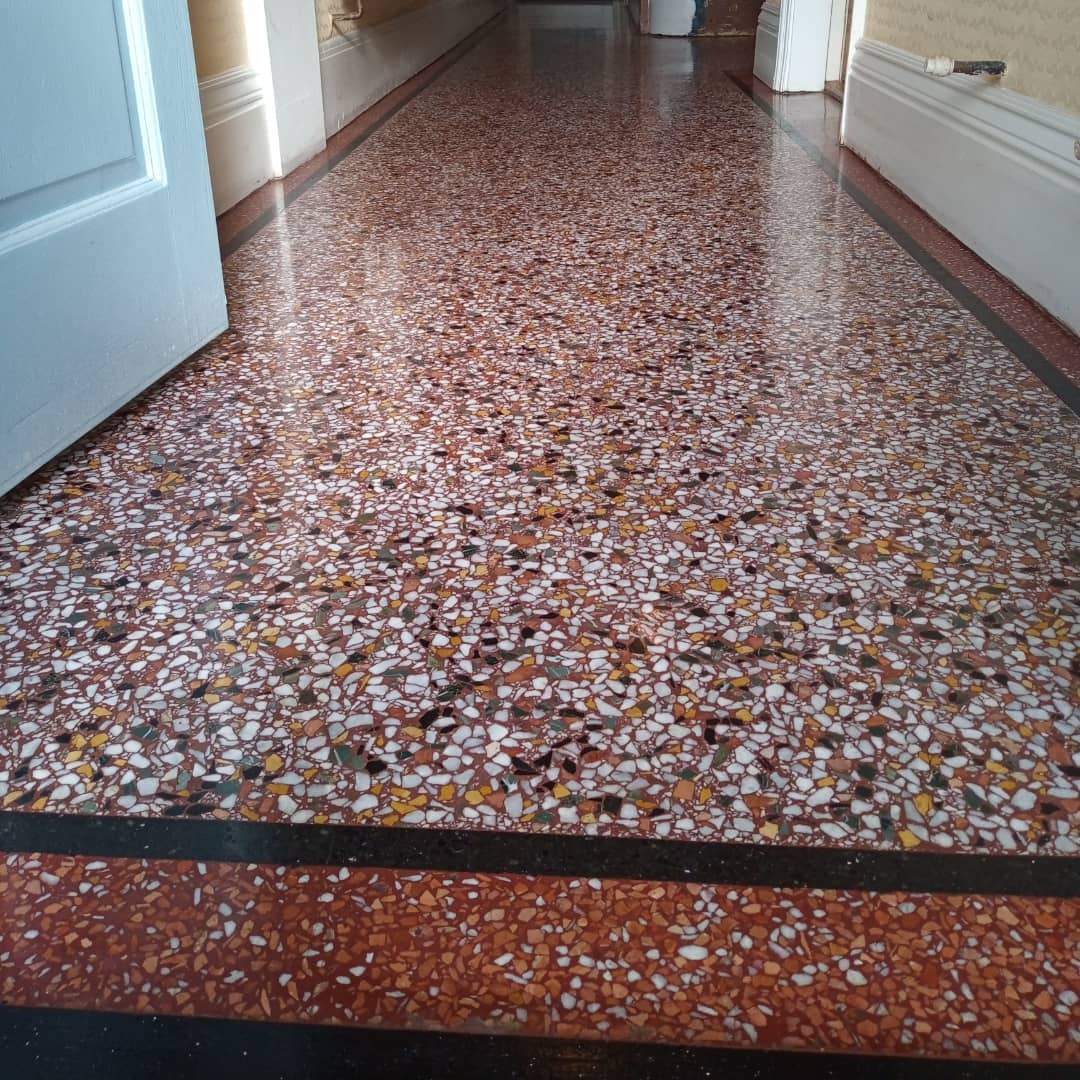 Below: Victorian floor cleanng and restoration in Arnold Nottingham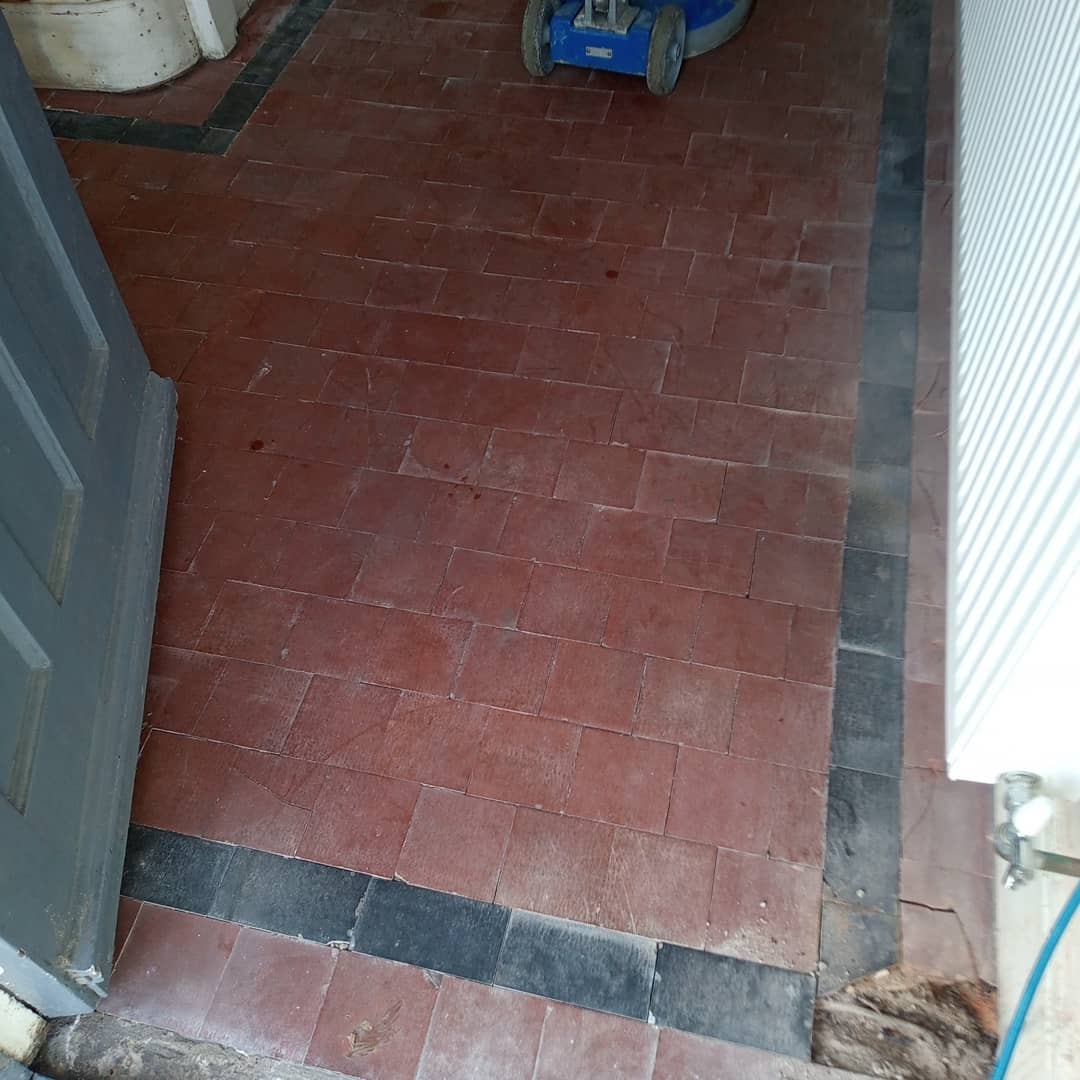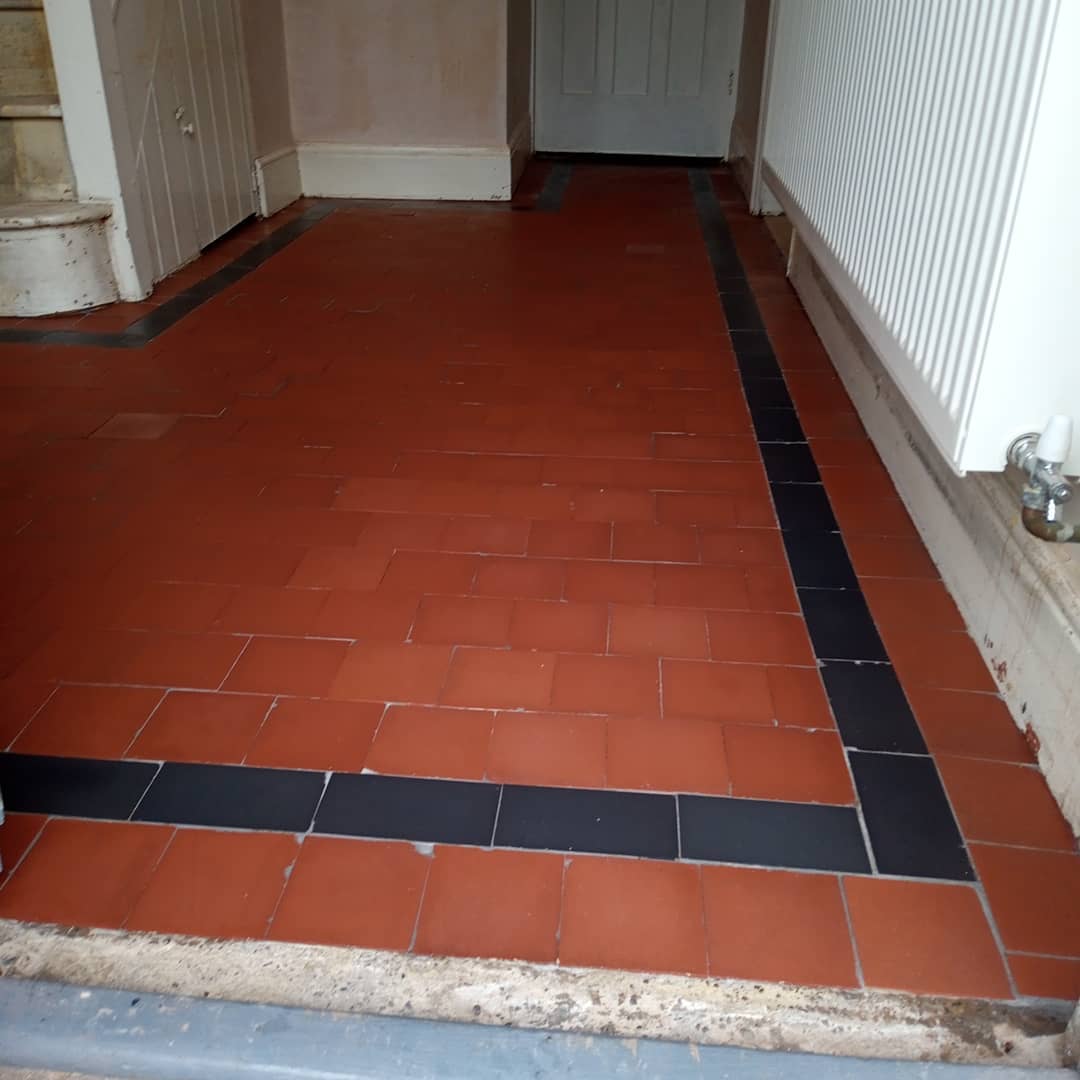 Below Quarry tile restoration in Derbyshire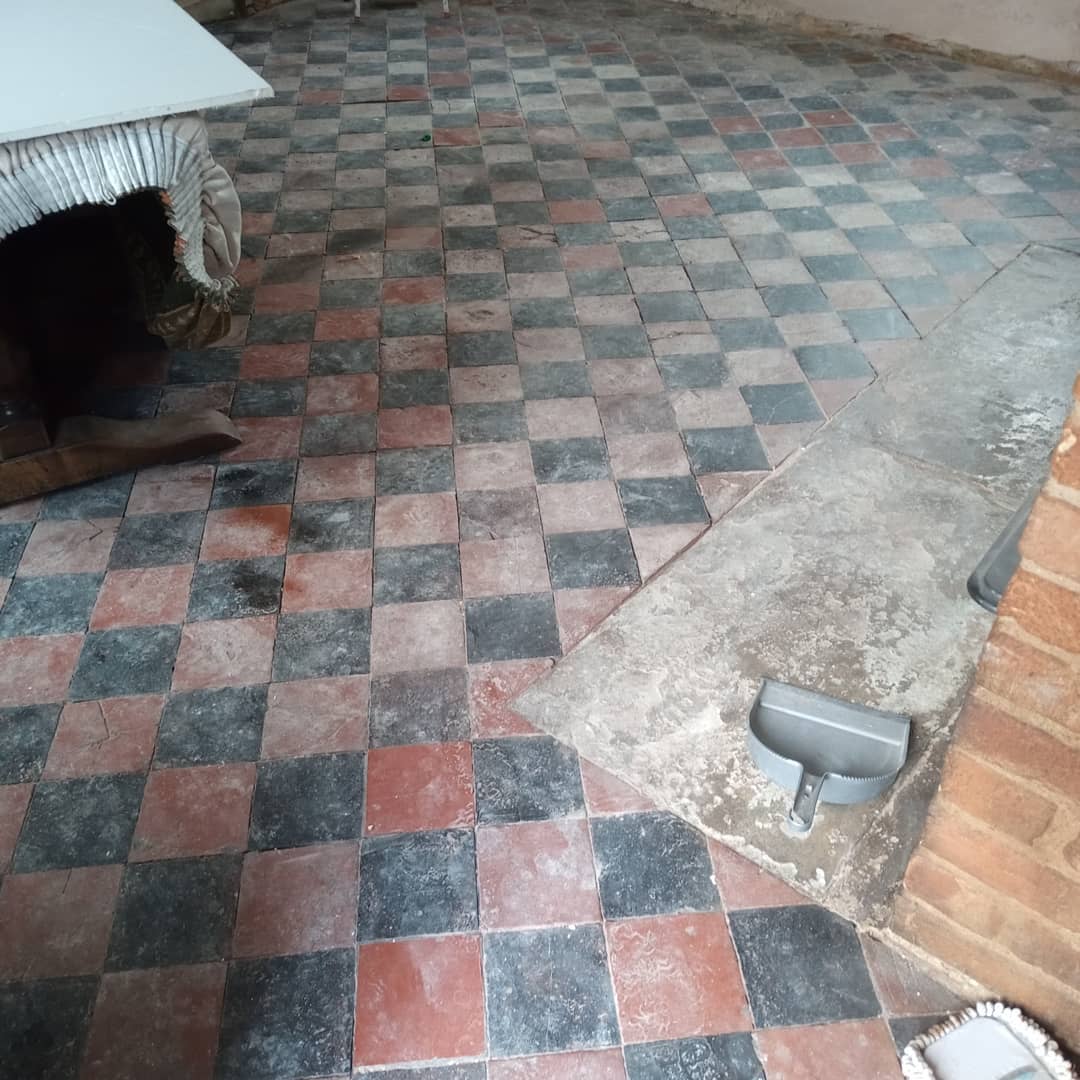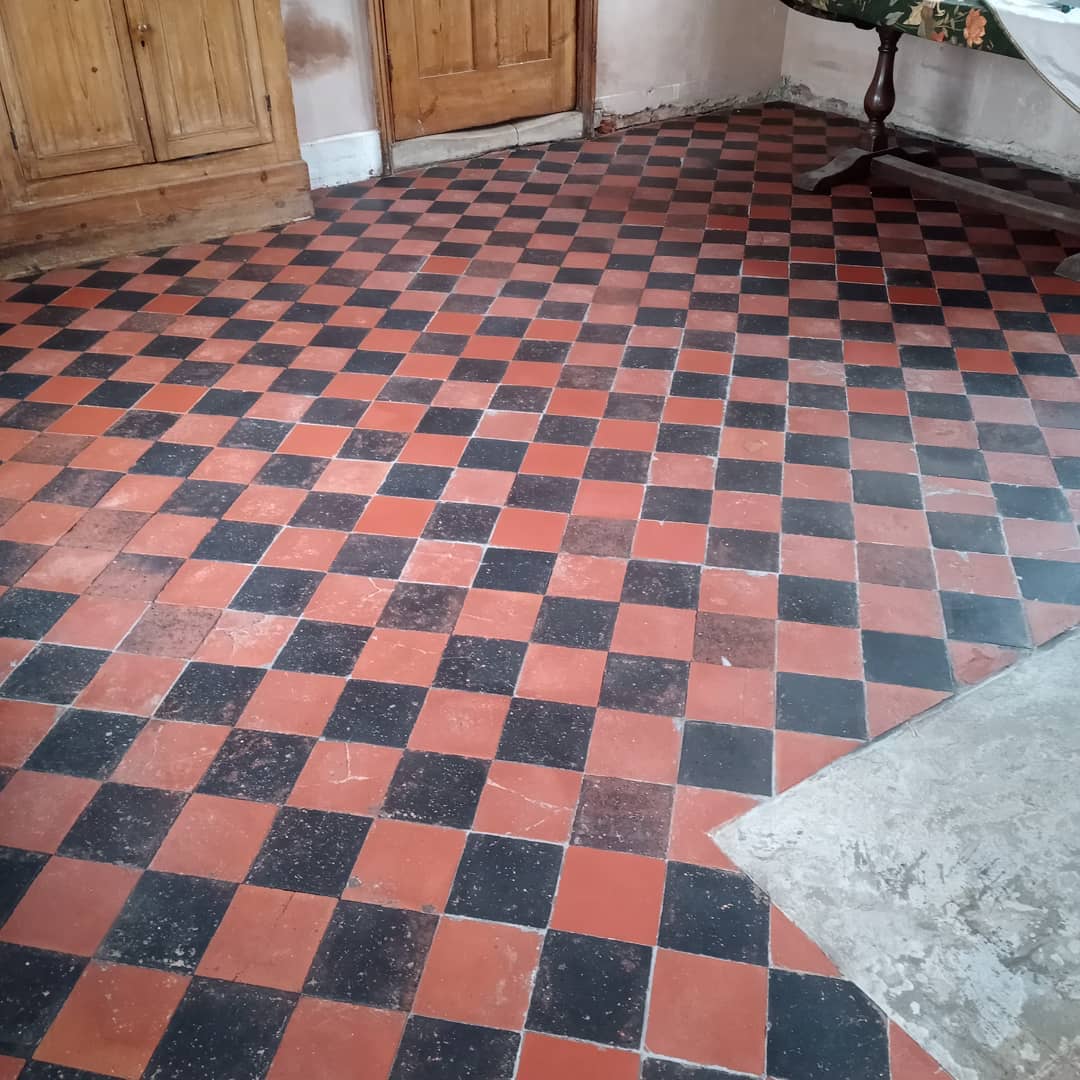 Below Slate floor cleaning in Ashbourne Derbyshire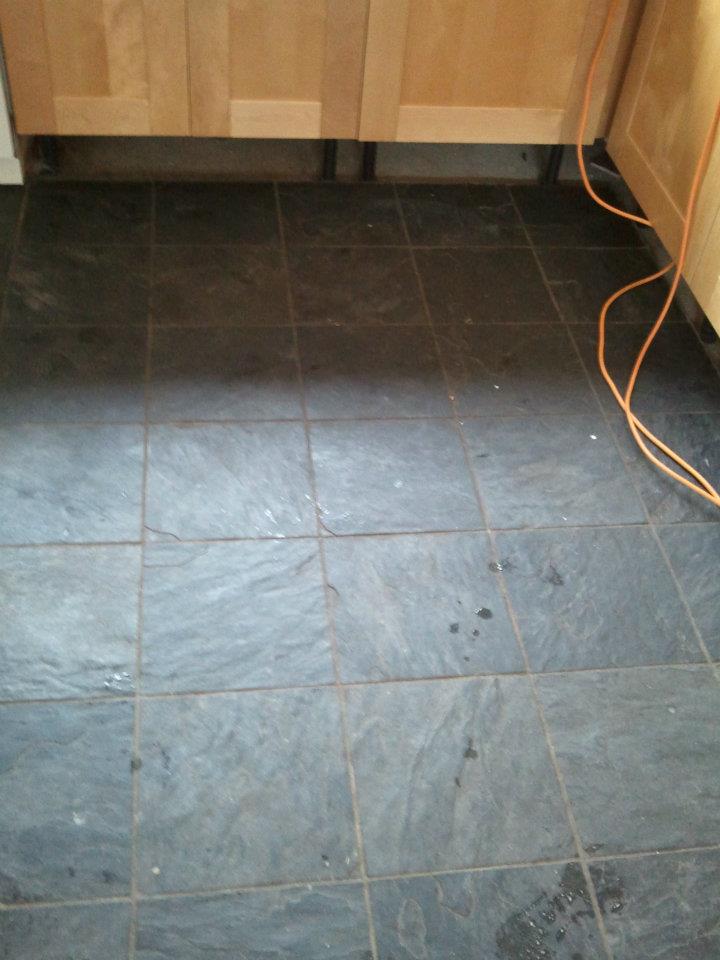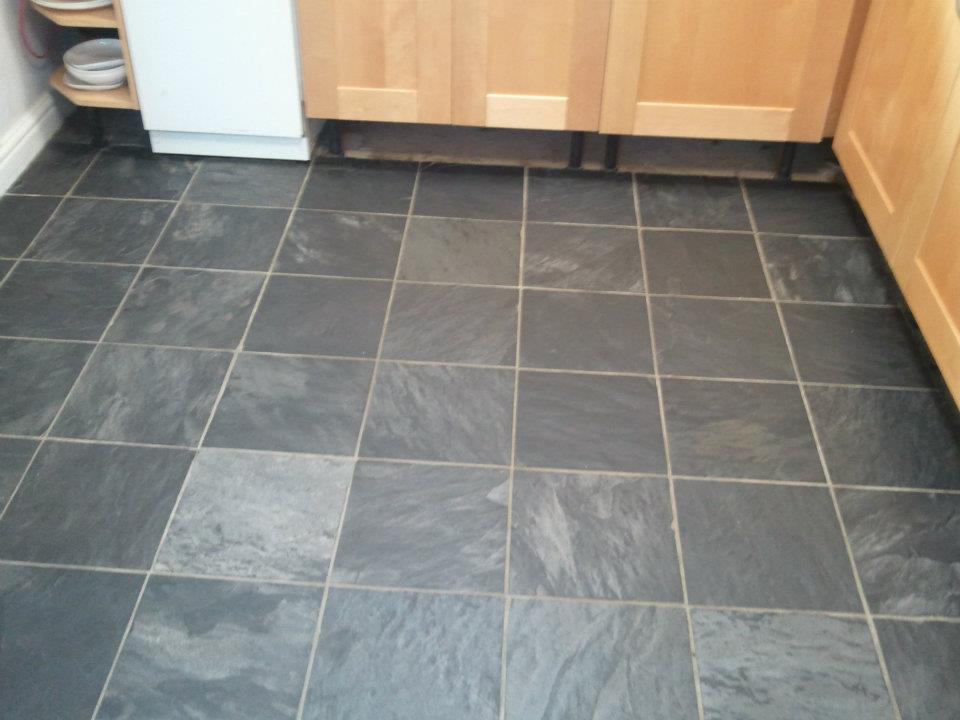 Stone floor cleaning and sealing in Nottinghamshire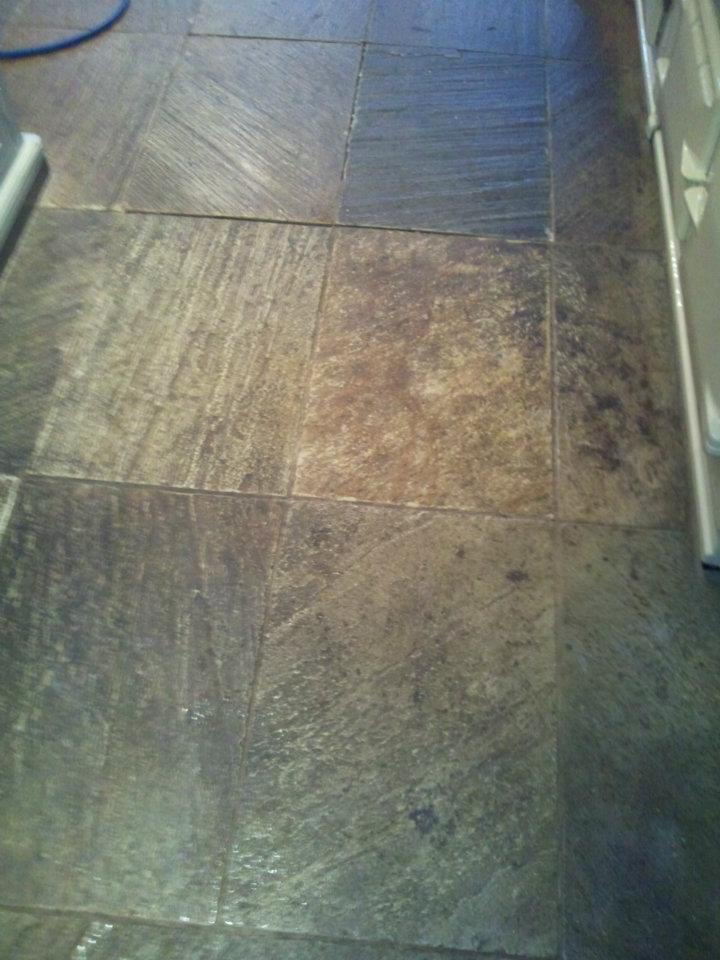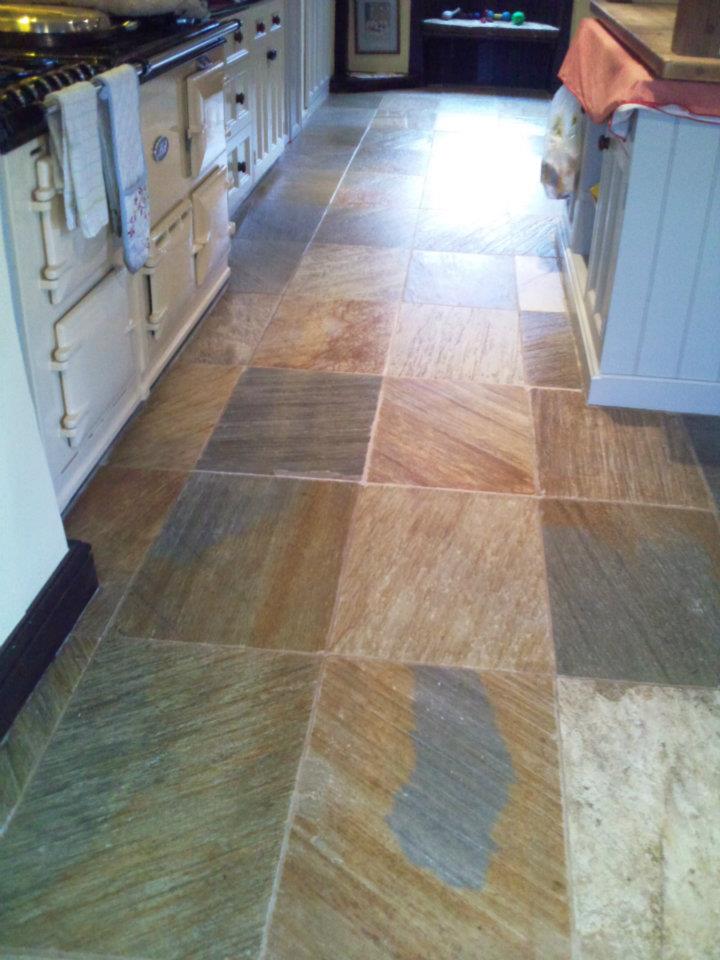 Sealing stone and tiled floors
Following our intensive professional cleaning of your stone floors it is advisable to have
them sealed, as part of the process we will mostly finish by sealing with our standard
penetrating seal, this is recommended for light usage areas, will give protection from water based spills and help make maintaining the floor easier, this will last up to 2 years under
normal conditions, it is recommended that floors which are heavily used or are prone to spillage and soiling such as food preparation areas are protected with our premium sealing products, these premium sealing products will last longer under normal conditions depending on seal type, our premium seals will give optimum pr
otection on all stone types. Unsealed high porosity stone floors such as slate sandstone terracotta and Victorian floor tiles can very quickly stained and heavily soiled if not sealed making cleaning and maintenance difficult!

Below is a sandstone floor we sealed with one of our specialist seals.

We clean stone and tiled floors including travertine, terrazzo, terracotta, sandstone, slate, yorkstone, ceramic, flagstone, porcelain, limestone, marble, quarry tiles, victorian and minton floor tiles, Amtico Karndean and more.
Stone and hard floor cleaning services are available in Derby and Derbyshire, Nottingham and Nottinghamshire, Yorkshire, Leicestershire, Lincolnshire, Warwickshire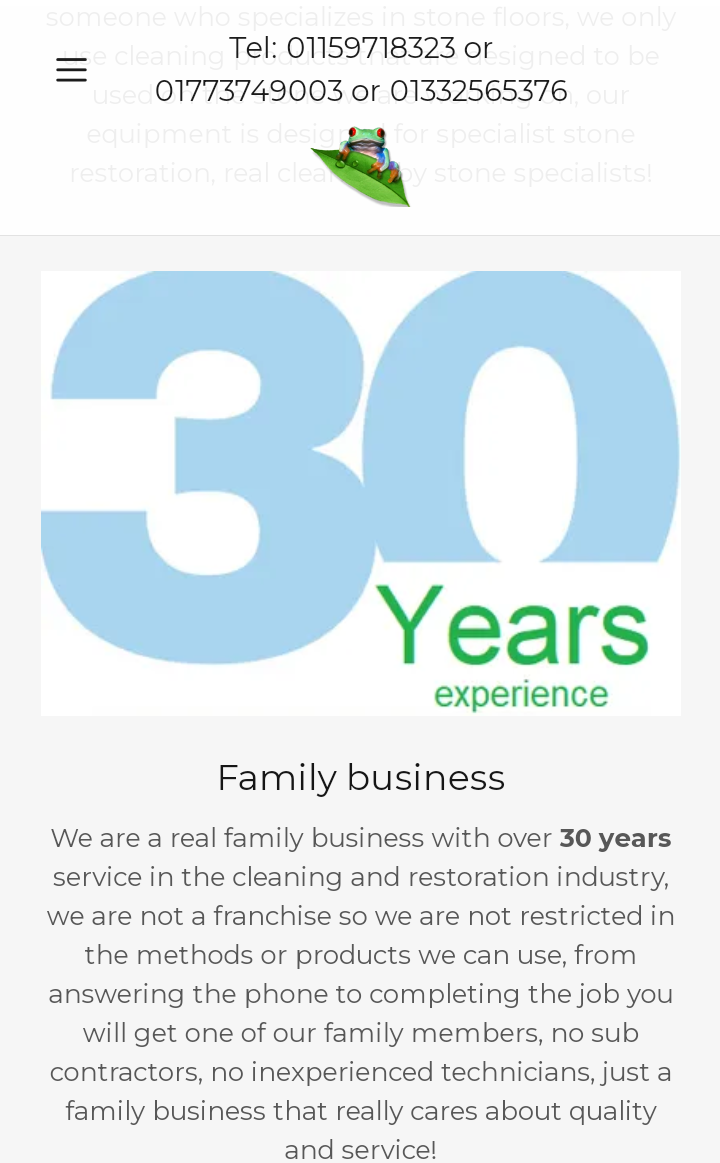 Some of our testimonials
Morning Caroline
I am sorry I missed Steve when he left yesterday but just wanted to re-iterate again our thanks for a job well done and for the extra bits and pieces of work he kindly added in for me at no extra charge. The lobby looks once again how it should look. Your two sons also did you proud and I shall watch for Daniel exhibiting at the Tate Gallery !!
Kind regards,
Frances
Frances Hurdman
Barceló Walton Hall & Hotel
Hi, Just wanted to say thank you for the wonderful job you did last week. Resealing & polishing it really did the trick. The floor looks great now.Thanks again and i will definitely recommend you to other people.
Carol Clarke
Thank you so much for working miracles on my limestone floor. I can honestly not remember a time when it was so brilliantly clean. You did such a great job and I am busy recommending you to anyone who cares to listen!
Thanks again,
Catherine Harriss (Southwell Nottinghamshire)
To see more comments visit our testimonial page
Stone and hard floor cleaning services are available in Derby and Derbyshire, Nottingham and Nottinghamshire, Yorkshire, Leicestershire, Lincolnshire, Warwickshire 0115 9718323 or 01332565376