The leading cleaning service for sofas, chairs and all upholstered furniture in Nottingham and Nottinghamshire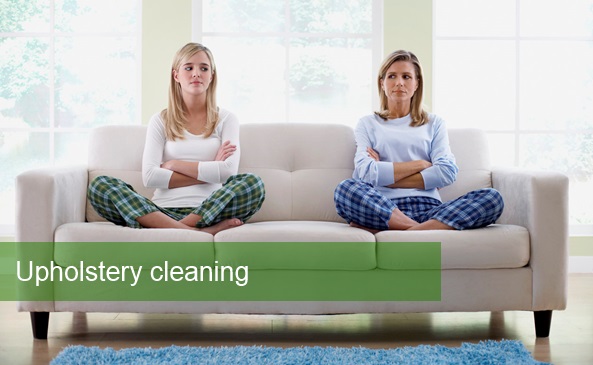 Upholstery cleaning services

For most of our upholstery cleaning we use our high airflow deep cleaning system,
This method of cleaning cleans deeper than other systems, removes more deep down dirt and stains, the high airflow our machinery produces leaves fabrics dryer, fresher and ready for use in quicker times.
Approved cleaning methods that TACCA recommend and most of the major manufacturers approve.
Our specialist cleaning solutions are naturally derived or made from food based products they contain no toxins and are 100% safe for you your home and family.
Because we use natural cleaning solutions no chemical residues or detergents are left on the fabrics giving long lasting cleans.
We also clean water sensitive fine fabrics and leather upholstery.
Nottingham upholstery cleaners with over 25 years experience.
See our customer reviews to see what our clients think about our service.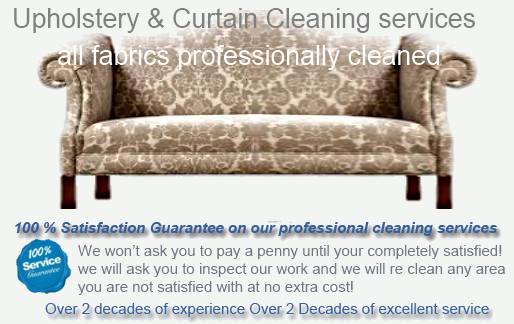 · Faster drying than ever before
· Eco friendly cleaning products used
· No harmful chemical residues left on you fabrics
· We clean all of your upholstery (not just the face fabric)
· We clean all fabrics types
· Guaranteed service
· A Professional service
Professional cleaning of all fabric types including
Cotton, Synthetics, Chenille, tapestries, Draylon, Flock, Faux Suede, Leather and more


Curtain cleaning in Nottingham
We can clean your curtains as they hang at the window, no need to take down and re hang with our cleaning systems.
Removes dust particles and embedded carbon deposits leaving your curtains clean bright and smelling fresh once again.



sofa cleaning Nottingham, settee cleaning Nottingham, chair cleaning Nottingham, upholstery cleaning Notingham, suite cleaning in Nottingham, Sofa cleaners in Nottingham, Settee cleaning company in Nottingham, sofa shampooing, steam cleaning settees,